Good morning.

Friday in Whitewater will be mostly cloudy with a high of forty-eight.  Sunrise is 7:31 AM and sunset 5:45 PM, for 10h 14m 00s of daytime.  The moon is a waning crescent with 30.3% of its visible disk illuminated.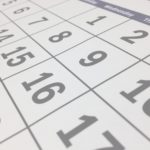 On this day in 1947, the legendary Hughes H-4 Hercules ('Spruce Goose') flies for the first – and only – time:
The Hughes H-4 Hercules (also known as the Spruce Goose; registration NX37602) is a prototype strategic airlift flying boat designed and built by the Hughes Aircraft Company. Intended as a transatlantic flight transport for use during World War II, it was not completed in time to be used in the war. The aircraft made only one brief flight on November 2, 1947, and the project never advanced beyond the single example produced. Built from wood because of wartime restrictions on the use of aluminum and concerns about weight, it was nicknamed by critics the Spruce Goose, although it was made almost entirely of birch.[2][3] The Hercules is the largest flying boat ever built, and it has the largest wingspan of any aircraft that has ever flown.[4][N 1] The aircraft remains in good condition. After being displayed to the public for almost 11 years in Long Beach, California from 1980 to 1991, it is now displayed at the Evergreen Aviation & Space Museum in McMinnville, Oregon, United States.[5]
Recommended for reading in full —  Interior Secretary Zinke in trouble, defining violence accurately, an anti-Mueller smear falls apart in a crackpot press conference, the Saruman trap, and a trailer for the release of Orson Welles's (never-before-released) last movie —
Juliet Eilperin, Josh Dawsey, and Lisa Rein report White House concerned Interior Secretary Ryan Zinke violated federal rules:
Trump told his aides that he is afraid Zinke has broken rules while serving as the interior secretary and is concerned about the Justice Department referral, according to the officials, who spoke on the condition of anonymity due to the sensitivity of the matter. But the president has not indicated whether he will fire the former Navy SEAL and congressman and has asked for more information, the officials said.

This week, Interior's Office of Inspector General referred the inquiry — one of several probes into the secretary's conduct — to the Justice Department to determine whether a criminal investigation is warranted. That referral concerns Zinke's involvement in a Whitefish, Mont., land development deal backed by David J. Lesar, chairman of the oil services firm Halliburton.
(Trump's worried about a cabinet member breaking rules? Oh, brother. Trump's never met a rule he hasn't broken; Zinke's soon to be tossed overboard to keep the ship from listing yet farther.)
Jennifer Rubin observes These things are not the same:
Violence is defined "behavior involving physical force intended to hurt, damage, or kill someone or something."

Violence is sending bombs to President Trump's political targets. Violence is body-slamming a reporter who dares to ask a question. Violence is driving a car into a crowd, killing a young woman. Violence is killing unarmed African American youths. Violence is wife beating, sexual assault and child molestation (not demanding that accused wife beaters and sexual predators be held accountable and at the very least disqualified from high office.) Violence is forcibly separating young children from their parents (not calling out such treatment as inhumane).

Violence is not refusing to serve a White House press secretary dinner at a farm-to-table restaurant. It is not yelling at people in restaurants. It is not making mean jokes at a charity event. It is not peacefully occupying a government building to protest.

One would think the distinction between violent acts and nonviolent acts should be easy for adults to grasp. And yet we are told "both sides" contribute to violence.
Will Sommer reports Mueller Smear Pushed by Pro-Trump Activists Falls Apart at Press Conference:
A press conference intended to publicize sexual assault claims against special counsel Robert Mueller collapsed in spectacular fashion on Thursday, after the pro-Trump operatives behind the event failed to demonstrate a grasp of even basic details about their accuser or explain why they had repeatedly lied about their project.

Mueller has asked the FBI to investigate the effort from publicity-hungry Washington lobbyist Jack Burkman and pro-Trump Twitter personality Jacob Wohl, which has been dogged by accusations that they offered women money to accuse Mueller of sexual misconduct.

But the prospect of an FBI investigation was the least of Wohl and Burkman's problems on Thursday.

Throughout their 45-minute press conference, the two men repeatedly contradicted themselves and each other, giving cryptic non-answers that convinced approximately zero people in attendance that their allegations were anywhere close to the truth.
Eliot A. Cohen describes The Saruman Trap ("When power is corrupt, there is no way to escape its toxic influence"):
And that is where Tolkien comes in. His masterwork—the six books in three volumes, not the movies….addresses many themes relevant to our age, not least of which is that temptation.

At the beginning of Book II, elves, men, and dwarfs have gathered at Rivendell, home of Lord Elrond. There they debate what to do about the ring of the Dark Lord, Sauron, which has by a curious chance fallen into the possession of the hobbit Frodo. Toward the end of their deliberations they hear a report from Gandalf, the wizard who had befriended Frodo, and who had been taken prisoner by Saruman, the most senior wizard of his order, and escaped. Saruman had learned that the Ring had fallen into the possession of the hobbit, and he wanted Gandalf to help him get it. Gandalf reports Saruman's pitch as follows.

"A new Power is rising. Against it the old allies and policies will not avail us at all. There is no hope left in Elves or dying Númenor. This then is one choice before you, before us. We may join with that Power. It would be wise, Gandalf. There is hope that way. Its victory is at hand; and there will be rich reward for those that aided it. As the Power grows, its proved friends will also grow; and the Wise, such as you and I, may with patience come at last to direct its courses, to control it. We can bide our time, we can keep our thoughts in our hearts, deploring maybe evils done by the way, but approving the high and ultimate purpose: Knowledge, Rule, Order; all the things that we have so far striven in vain to accomplish, hindered rather than helped by our weak or idle friends. There need not be, there would not be, any real change in our designs, only in our means."

The stakes are not nearly as high for conservative thinkers as they were for the inhabitants of Middle Earth, but the basic idea is worth pondering. Some of them wish to walk back their condemnation of Trump, the animosities that he magnifies and upon which he feeds, the prejudices upon which he plays and the norms he delightedly subverts. They do so not because their original judgments have been proved unjust—far from it—but because, weary of unyielding opposition, they would like to shape things, or at least to hold communion with those who are in the room where the deals are done. But as Gandalf and Galadriel could teach them, the height of wisdom is to fear their own drive for power, to fight the fight in a darkening world even if it looks likely to end in failure, and, above all, to choose to remain their better selves.
 Chris Foran reports One of this month's most anticipated movies comes from a Kenosha director who's been dead for 33 years:
One of November's more anticipated new movies is by a filmmaker from Kenosha who has been dead for 33 years.

On Friday, Netflix begins streaming "The Other Side of the Wind," the fabled "last" movie by Orson Welles. Welles — the director of such masterworks as "Citizen Kane" who died in 1985 at age 70 — began shooting the movie in 1970, but the production ran into a string of almost surreal delays.

In "The Other Side of the Wind," John Huston, the Oscar-winning writer-director, plays a legendary filmmaker who returns to Hollywood after years in exile to make a comeback project. His arrival is accompanied by a swirl of paparazzi, former acolytes, hangers-on and colleagues trying to figure out what he and his movie are all about.

A satire of the 1970s' "New Hollywood," the movie also stars director-actor Peter Bogdanovich, Robert Random, Susan Strasberg and Oja Kodar, Welles' longtime partner who also shares screenwriting credit with him.