Good morning.

Saturday in Whitewater will be cloudy with a high of forty-nine. Sunrise is 7:32 AM and sunset 5:44 PM, for 10h 11m 29s of daytime. The moon is a waning crescent with 19.2% of its visible disk illuminated.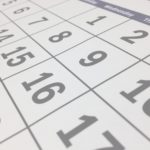 On this day in 1804, a treaty at St. Louis leads to a significant land purchase for a paltry sum:
On this date Fox and Sauk negotiators in St. Louis traded 50 million acres of land in southern Wisconsin and northern Illinois for an annuity of $1,000. The treaty allowed the tribes to remain on the land until it was sold to white settlers. However, Chief Black Hawk and others believed that the 1804 negotiators had no authority to speak for their nation, so the treaty was invalid. U.S. authorities, on the other hand, considered it binding and used it justify the Black Hawk War that occured in the spring and summer of 1832. [Source: Along the Black Hawk Trail by William F. Stark, p. 32-33]
Recommended for reading in full — Walker admin grants pedophiles professional licenses, common sense on the caravan, huge cost of Trump's border deployments, the wrong approach in response to terror, video of what's up for 2018 —
Daniel Bice reports Four pedophile ex-priests had their professional licenses granted under Gov. Scott Walker's administration:
Gov. Scott Walker's campaign has spent the past year accusing Democratic foe Tony Evers of putting children in danger by not stripping the licenses of teachers found guilty of improper and immoral acts.

But it turns out that the second-term Republican governor's administration has its own serious lapse involving the professional licenses of individuals of highly questionable character.

Records show one of Walker's agencies — the state Department of Safety and Professional Services — either gave licenses to or renewed the licenses of four ex-priests who were defrocked for sexually abusing children.

The four former pedophile priests from the Milwaukee Archdiocese were given state approval to practice such professions as social work, nursing, alcohol and drug counseling and funeral work. All four appear on the archdiocese's list of former Milwaukee priests with a "substantiated case of sexual abuse of a minor."
The New York Times editorial board offers Common Sense on the Caravan ("A group of desperate migrants walking toward the Texas border is not a threat. We have laws to protect us — and them"):
Most of Mr. Trump's description of the migrants is untrue or unwarranted. But none of it is surprising. Demonizing immigrants is his go-to move, from his "big, beautiful wall" to his call to end birthright citizenship. Not to mention the race-baiting campaign ad he tweeted featuring a Mexican immigrant who was convicted of killing two police officers.

The United States has clear laws governing refugees and well-funded agencies to enforce those laws, and it's an embarrassing waste of money to send troops to the border.
Paul Sonne reports Trump's border deployments could cost $200 million by year-end:
The total price of President Trump's military deployment to the border, including the cost of National Guard forces that have been there since April, could climb well above $200?million by the end of 2018 and grow significantly if the deployments continue into next year, according to analyst estimates and Pentagon figures.

The deployment of as many as 15,000 troops to the U.S.-Mexico border — potentially equal in size to the U.S. troop presence in Afghanistan — occurs as the budgetary largesse the military has enjoyed since Trump took office looks set to come to an end.

Although the costs of the border deployments will be a tiny slice of a $716?billion annual defense budget, they arrive as the Trump administration is calling on the Pentagon to cut unnecessary expenditures. The White House recently ordered the Pentagon to slash next year's budget for the military by about $33?billion in response to the largest increase in the federal deficit in six years.
(Hundreds of millions for Trump's political stunt, with genuine defense needs elsewhere)
Vann R Newkirk writes An American President Bends to the Demands of Terror ("After the attack in Pittsburgh, Trump again expressed his inclination to meet violence with the machinery of a police state"):
On Saturday morning, during Shabbat services, a gunman walked into the Tree of Life synagogue in Pittsburgh and opened fire. The investigation is ongoing, and early reports are often imprecise. But it appears that the suspect, a white male named Robert D. Bowers, killed and wounded multiple people and inflicted life-threatening injuries on police officers before being taken into custody. He reportedly shouted "All Jews must die" before shooting.

Later that morning, President Donald Trump responded. "Something has to be done," he told reporters as he boarded Air Force One on his way to Indiana. The president denied that America's gun laws had anything to do with this act of gun violence. He suggested that the victims would have averted disaster by arming themselves. "If they had protection inside, the results would have been far better," Trump said. With that, he expressed a position common in his responses to violence over the past two years: that the only way to combat terror is to yield to it.

Trump continues to argue that his casual bigotry and xenophobia, his exhortations of extralegal measures against political opponents, and his delegitimization of the media are inconsequential to the violence. Instead, Trumpism demands that violence be solved by local militarization: increased security at schools, the arming of teachers, and now, the adoption of guns in places intended quite literally to be sanctuaries from the scourges of the world. Taken altogether, what Trumpism seems to intend is the creation—or perhaps the expansion—of the machinery of a police state.
Here's What's Up for November 2018: