Good morning.

Sunday in Whitewater will be rainy with a high of fifty-one. Sunrise is 6:33 AM and sunset 4:42 PM, for 10h 08m 52s of daytime. The moon is a waning crescent with 11.9% of its visible disk illuminated.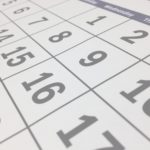 On this day in 1847, the first class at Beloit College assembles.
Recommended for reading in full — Trump Admin lets wrongdoers off easy, myths about immigrants, U.S. Army assessment puts migrant caravan in a realistic perspective, Trump operative Roger Stone's shifting story, and video on turning science fiction into reality —
Ben Protess, Robert Gebeloff, and Danielle Ivory report Trump Administration Spares Corporate Wrongdoers Billions in Penalties:
In the final months of the Obama administration, Walmart was under pressure from federal officials to pay nearly $1 billion and accept a guilty plea to resolve a foreign bribery investigation.

Barclays faced demands that it pay nearly $7 billion to settle civil claims that it had sold toxic mortgage investments that helped fuel the 2008 financial crisis, and the Royal Bank of Scotland was ensnared in a criminal investigation over its role in the crisis.

The three corporate giants complained that the Obama administration was being unreasonable and stood their ground, according to people briefed on the investigations. After President Trump took office, they looked to his administration for a more sympathetic ear — and got one.

Federal prosecutors and the Securities and Exchange Commission have yet to charge Walmart, and the Justice Department reached a much lower settlement agreement with Barclays in March, for $2 billion. R.B.S. paid a civil penalty, but escaped criminal charges altogether.

Across the corporate landscape, the Trump administration has presided over a sharp decline in financial penalties against banks and big companies accused of malfeasance, according to analyses of government data and interviews with more than 60 former and current federal officials. The approach mirrors the administration's aggressive deregulatory agenda throughout the federal government.
Gretchen Frazee reports 4 myths about how immigrants affect the U.S. economy:
Myth #1: Immigrants take more from the U.S. government than they contribute
Fact: Immigrants contribute more in tax revenue than they take in government benefits

A 2017 report from the National Academies of Sciences, Engineering, and Medicine found immigration "has an overall positive impact on the long-run economic growth in the U.S."
How that breaks down is important.

First-generation immigrants cost the government more than native-born Americans, according to the report — about $1,600 per person annually. But second generation immigrants are "among the strongest fiscal and economic contributors in the U.S.," the report found. They contribute about $1,700 per person per year. All other native-born Americans, including third generation immigrants, contribute $1,300 per year on average.

….

Myth #2: Immigrants take American jobs
Fact: Immigrants workers often take jobs that boost other parts of the economy

Immigrants make up 17 percent of the U.S. labor force, according to the U.S. Bureau of Labor Statistics, but few experts believe they're taking jobs from Americans, as Trump claims.

"Most economists agree that in spite of being a very big part of the labor force, immigrants have not come at the cost either of American jobs, nor of American wages," Peri, the UC Davis professor, said.

The reason is that immigrants often have jobs that Americans tend not to take. So instead of competing with Americans' for work, immigrants tend to complement American workers.
Nick Miroff and Missy Ryan report Army assessment of migrant caravans undermines Trump's rhetoric:
According to military planning documents, about 20 percent of the roughly 7,000 migrants traveling through Mexico are likely to complete the journey. The unclassified report was obtained and published by Newsweek on Thursday. If the military's assessment is accurate, it would mean the United States is positioning five soldiers on the border for every one caravan member expected to arrive there.

"Based on historic trends, it is assessed that only a small percentage of the migrants will likely reach the border," the report says. It was prepared by U.S. Army North, a component of U.S. Northern Command, which oversees the mission dubbed Operation Faithful Patriot.

The assessment also indicates military planners are concerned about the presence of "unregulated armed militia" groups showing up at the border in areas where U.S. troops will operate.
Natasha Bertrand reports Roger Stone's Shifting Story Is a Liability ("The longtime Trump confidant could face federal charges if Special Counsel Robert Mueller determines he lied to Congress about his contacts with campaign officials and WikiLeaks"):
Roger Stone can't seem to get his story straight. In 2017, the political world's most well-known "dirty trickster" denied ever having a direct line to WikiLeaks founder Julian Assange, as he repeatedly boasted during the 2016 election. Now, in light of new emails that show he communicated WikiLeaks' pre-Election Day plans to at least one senior Trump campaign official in the weeks before the election, his recollection is changing yet again.

Even before the latest email revelation, Stone, a longtime friend and confidant of President Donald Trump, was in hot water with the House Intelligence Committee. Since his September 2017 hearing before the panel, he's amended his testimony three times as new reports have emerged about his contacts with Russian nationals, the extent of his interactions with WikiLeaks, and his conversations with Trump campaign officials. Despite those changes, the question of whether he perjured himself before the committee still stands—and is reportedly being examined by Special Counsel Robert Mueller.

"Roger Stone had a chance, under oath, to tell the House Intel Committee about his contacts with Russians and WikiLeaks during the 2016 campaign," Democratic Representative Eric Swalwell of California, who sits on the panel, told me. "He misled us and has repeatedly—three times now—amended his testimony to fit new press reporting." Swalwell noted that the committee's Democrats voted to send transcripts related to its Russia investigation to Mueller, but Republicans resisted. "The special counsel should see Stone's transcripts and the accounts of all witnesses," he added.