Good morning.

Monday in Whitewater will be mostly cloudy with a high of fifty-one.  Sunrise is 6:35 AM and sunset 4:41 PM, for 10h 06m 24s of daytime.  The moon is a waning crescent with 8% of its visible disk illuminated.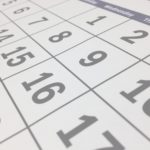 On this day in 1862, Lincoln removes McClellan from command of the Army of the Potomac.
Recommended for reading in full — Wisconsin & other rural states struggle with infected water, using troops as political props, Estonia knows how to battle Russian propaganda, Trump State Dept. leaves key jobs empty,  and video about the shapes of different cheeses — 
Jack Healy reports Rural America's Own Private Flint: Polluted Water Too Dangerous to Drink:
ARMENIA, Wis. — The groundwater that once ran cool and clean from taps in this Midwestern farming town is now laced with contaminants and fear. People refuse to drink it. They won't brush their teeth with it. They dread taking showers.

Rural communities call it their own, private Flint— a diffuse, creeping water crisis tied to industrial farms and slack regulations that for years has tainted thousands of residential wells across the Midwest and beyond.

Now, fears and frustration over water quality and contamination have become a potent election-year issue, burbling up in races from the fissured bedrock here in Wisconsin to chemical-tainted wells in New Hampshire to dwindling water reserves in Arizona. President Trump's actions to loosen clean water rules have intensified a battle over regulations and environmental protections unfolding on the most intensely local level: in people's own kitchen faucets.

In Wisconsin and other Midwestern states where Republicans run the government, environmental groups say that politicians have cut budgets for environmental enforcement and inspections and weakened pollution rules.
(Not so long ago, some members of Whitewater's local government proposed – but failed to justify, no matter how obstinately they tried  – a plan that would have degraded Whitewater's environment, all in the name of putting this community in the waste-receiving business. Bad then, bad now, bad ten years from now. This beautiful city has more than her share of challenges, but one would battle all the world so that she would not become a waste dump.)
John Wagner reports Former defense secretary Hagel says Trump is using troops as 'pawns' at border:
Former defense secretary Chuck Hagel on Thursday night accused President Trump of using U.S. troops as "pawns" as he moves to bolster the military presence at the southern border in response to migrant caravans making their way through Mexico.

"It's clear to me that he's using our military and our troops in a very political way. It really casts a lot of questions about the competency of his leadership," Hagel, a former Republican senator from Nebraska who served as defense secretary in the Obama administration, said during an interview on CNN.

Trump said Wednesday that he would deploy as many as 15,000 military personnel to the border, doubling the figure Pentagon officials have announced would be operating there. It was one of several steps the president has announced in response to the caravans of Central American migrants as he tries to make immigration a salient issue in advance of next week's midterm elections.
Amie Ferris-Rotman and Ellen Nakashima report Estonia knows a lot about battling Russian spies, and the West is paying attention:
TALLINN, Estonia —When it comes to Russian spies, this tiny Baltic country has a piece of advice for its Western partners: Name the agents, then shame them.

So when the United States and major European allies did exactly that a month ago, Estonians felt a bit of quiet satisfaction.

After all, this former Soviet republic for years has manned the front lines against covert spy operations and apparent infiltrations by Moscow.

Since 2008, Estonian officials say, they have arrested at least 17 people on suspicion of spying for Russian intelligence services — and, often, the names of the suspects are given to the media, along with video from the investigation or arrest.

Suspected agents from Moscow's military intelligence agency — still widely known by its former Soviet-era abbreviation GRU — were linked to cyberhacking attempts during the 2016 U.S. presidential election campaign. More recently, they were implicated in the poisoning in March of Sergei Skripal, a former Russian double agent, and his daughter in Salisbury, England. The Kremlin denies any role.
Doyle McManus reports Almost Half the Top Jobs in Trump's State Department are Still Empty ("In 18 countries, the White House has yet to designate a U.S. ambassador. That includes Australia, a close ally to America that is beginning to look to China instead"):
Australia is one of the United States' closest allies anywhere. Its soldiers fought alongside Americans in World War I, World War II, Korea, Vietnam, Afghanistan, and Iraq. It's a member of the world's most exclusive intelligence club, the "Five Eyes" (the other four are the United States, Canada, Britain and New Zealand). Its conservative prime minister says he wants to help the United States curb China's growing domination of East Asia.

So why can't Australia get more respect from the Trump Administration?

For more than two years, the United States has failed to send an ambassador to Canberra, and Australians who pay attention to foreign policy see the omission as a slight. "It's starting to really grate, particularly for true believers in the alliance," James Curran, a foreign policy scholar at the University of Sydney, told me. "They fear it is a signal from Washington that Australia might not be so valued a partner after all."

"Australia, from President Trump's perspective, is a second-class ally," the former Prime Minister Kevin Rudd said.
 So, Why Do Some Cheeses Come in Wheels and Others in Blocks? (Wisconsinites, we have this):