Good morning.

Saturday in Whitewater will be mostly cloudy with an afternoon snow shower and a high of thirty-four. Sunrise is 6:47 AM and sunset 5:29 PM, for 10h 42m 23s of daytime. The moon is a waxing crescent, with 2.6% of its visible disk illuminated. Today is the four hundred sixty-fourth day.Days since Trump's election, with 11.9.16 as the first day.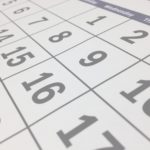 On this day in 2002, a Wisconsin skater takes gold: "West Allis native Chris Witty won a gold medal in speed skating's 1000 meter at the Salt Lake City Olympic Winter Games. She broke the world record with a time of 1:13.82, even though she was recovering from mononucleosis. Before Witty competed in ice skating, she was a professional bicyclist."
Recommended for reading in full —
➤ Sarah Grant, Quinta Jurecic, Matthew Kahn, Matt Tait, and Benjamin Wittes write of the Russian Influence Campaign: What's in the Latest Mueller Indictment:
None of the defendants indicted Friday for their alleged influence operation against the U.S. political system is likely to ever see the inside of an American courtroom. None is in custody. None is likely to surrender to U.S. authorities. And Vladimir Putin will probably not race to extradite them.

Nevertheless, the grand jury's charges against the 13 Russians and three organizations mark a significant moment in the investigation of L'Affaire Russe. President Trump has spent the year since his victory casting doubt on the very premise that Russia interfered in the 2016 presidential election. Yet here is the Justice Department on the record declaring that the Russia investigation isn't, in fact, a witch hunt. It isn't a hoax. It isn't just a "phony Democrat excuse for losing the election," as the president has tweeted. There really was, the Justice Department is saying, a Russian influence operation to interfere in the U.S. political system during the 2016 presidential election, and it really was at the expense of Hillary Clinton and in favor of Donald Trump.

The U.S. intelligence community, of course, already knew this. It has already shouted it from the rooftops about as loudly as the intelligence community announces its conclusions. The intelligence community, after all, assessed in January 2017 that it had "high confidence" that "President Vladimir Putin ordered an influence campaign in 2016" targeting the U.S. presidential election. Before that, it had warned in October 2016 that the Russian government was behind the hacking and distribution of emails belonging to the Democratic National Committee and Clinton's campaign chairman, John Podesta. None of these public conclusions stopped Trump from publicly casting doubt on Russian interference.

But the indictments on Friday reflect a different level of certainty, confidence and evidence. Here the special counsel is stating not merely that he has "high confidence" that the interference happened. He is stating that he can prove the existence of the Russian operation in court beyond a reasonable doubt, using only admissible evidence, and that the operation violated U.S. federal criminal law. And he is laying out an astonishingly specific set of forensic conclusions that reflect an impressive intelligence operation against the very operation on which the indictment reports. Even if the special counsel never gets the chance to prove his allegations in court by bringing any of the indictees before a federal judge, the formal statement that he is prepared and able to do so represents a remarkable rebuke of the president's claims.
➤ Ari Berman writes Russians Tried to Suppress Minority Turnout, Spread Lies About Voter Fraud:
Russian nationals tried to suppress minority turnout in the 2016 election and spread false claims about voter fraud in an effort to harm Hillary Clinton's presidential campaign and help Donald Trump, according to an indictment announced today by the Justice Department.

The indictment says that a St. Petersburg-based company called Internet Research Agency LLC began in the second half of 2016 to "encourage U.S. minority groups not to vote in the 2016 U.S. presidential election or to vote for a third-party U.S. presidential candidate."

From the indictment:

a. On or about October 16, 2016, Defendants and their co-conspirators used the Instagram account "Woke Blacks" to post the following message: "[A] particular hype and hatred for Trump is misleading the people and forcing Blacks to vote Killary. We cannot resort to the lesser of two devils. Then we'd surely be better off without voting AT ALL."

b. On or about November 3, 2016, Defendants and their co-conspirators purchased an advertisement to promote a post on the Instagram account "Blacktivist" that read in part: "Choose peace and vote for Jill Stein. Trust me, it's not a wasted vote."

c. By in or around early November 2016, Defendants and their co-conspirators used the "United Muslims of America" social media accounts to post anti-vote messages such as: "American Muslims [are] boycotting elections today, most of the American Muslim voters refuse to vote for Hillary Clinton because she wants to continue the war on Muslims in the middle east and voted yes for invading Iraq."

The Russians also pushed debunked claims about voter fraud, including that Clinton stole the Iowa caucus and received thousands of ineligible votes in Florida. From the indictment:

Starting in or around the summer of 2016, Defendants and their co-conspirators also began to promote allegations of voter fraud by the Democratic Party through their fictitious U.S. personas and groups on social media. Defendants and their co-conspirators purchased advertisements on Facebook to further promote the allegations.

a. On or about August 4, 2016, Defendants and their co-conspirators began purchasing advertisements that promoted a post on the Facebook account "Stop A.I." The post alleged that "Hillary Clinton has already committed voter fraud during the Democrat Iowa Caucus."

b. On or about August 11, 2016, Defendants and their co-conspirators posted that allegations of voter fraud were being investigated in North Carolina on the Twitter account @TEN_GOP.

c. On or about November 2, 2016, Defendants and their co-conspirators used the same account to post allegations of "#VoterFraud by counting tens of thousands of ineligible mail in Hillary votes being reported in Broward County, Florida."
➤ Ashley Parker and John Wagner report 'Go Donald!': Inside the Russian shadow campaign to elect Trump:
The third Saturday of August 2016 seemed like a big day for Donald Trump in Florida.

A group called "Being Patriotic" had organized more than a dozen "Florida Goes Trump" rallies throughout the state — from Clearwater to Jacksonville to ­Miami. They bought Facebook advertisements for the occasion and hyped a "patriotic flash mob" for him. They even paid someone to build a large cage on a flatbed truck that could hold a costumed Hillary Clinton impersonator in prison garb.

"Go Donald!" concluded a Facebook post, outlining the day's festivities.

But the effort was not part of the official Trump campaign.

Instead, the pro-Trump rallies were just a small piece of an expansive shadow campaign engineered thousands of miles away by Russians who gained what prosecutors said Friday was a keen understanding of the fault lines of U.S. politics. From staging events on the ground in political battlegrounds to spreading misinformation across social media, the operation functioned in effect as a third party injecting itself into the hotly contested 2016 presidential race — exploiting the vulnerabilities of Democratic nominee Hillary Clinton and stoking ethnic tensions to help Trump become president.
➤ Philip Rucker observes Trump's Russia 'hoax' turns out to be real:
The hackers, he suggested, may have been Chinese. Or some 400-pound guy sitting on his bed. Again and again, he insisted, Russian interference was a hoax — a fiction created by Democrats as an excuse for losing an election they should have won.

When Donald Trump finally acknowledged publicly that Russians had hacked Democratic emails and interfered in the 2016 presidential election, the then-president-elect immediately regretted it. He confided to advisers that he did not believe the intelligence. The last thing Trump wanted to do was to endorse the notion that his victory may have been caused by any force other than his own strategy, message and charisma.

"Russia talk is FAKE NEWS put out by the Dems, and played up by the media, in order to mask the big election defeat and the illegal leaks!" Trump tweeted last Feb. 26.

Another tweet, this one from May 2017: "The Russia-Trump collusion story is a total hoax, when will this taxpayer funded charade end?"

But Trump's own Justice Department has concluded otherwise. A 37-page federal indictment released Friday afternoon spells out in exhaustive detail a three-year Russian plot to disrupt America's democracy and boost Trump's campaign, dealing a fatal blow to one of the president's favorite talking points.
➤ Here's How All Best Picture Oscar Nominees Are Connected: