Good morning.

Sunday in Whitewater will be cloudy with intermittent rain, and a high of fifty-eight.  Sunrise is 5:26 AM and sunset 8:16 PM, for 14h 50m 06s of daytime.  The moon is a waxing crescent with 31.3% of its visible disk illuminated.
Today is the five hundred fifty-sixth day.
Days since Trump's election, with 11.9.16 as the first day.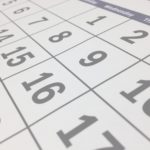 On this day in 1863, Union forces regroup at Vicksburg, Mississippi:
After the unsuccessful assault on Vicksburg the previous day, Union forces regrouped in front of the city. The 1st Wisconsin Light Artillery and the 8th, 11th, 18th and 23rd Wisconsin Infantry regiments joined the 14th and 17th Infantries to prepare for the next attack. While these arrangements were taking place at Vicksburg, the 4th Wisconsin Infantry fought in a skirmish in Cheneyville, Louisiana.
Recommended for reading in full —
Mark Mazzetti, Ronen Bergman, and David D. Kirkpatrick report Trump Jr. and Other Aides Met With Gulf Emissary Offering Help to Win Election:
Three months before the 2016 election, a small group gathered at Trump Tower to meet with Donald Trump Jr., the president's eldest son. One was an Israeli specialist in social media manipulation. Another was an emissary for two wealthy Arab princes. The third was a Republican donor with a controversial past in the Middle East as a private security contractor.

The meeting was convened primarily to offer help to the Trump team, and it forged relationships between the men and Trump insiders that would develop over the coming months — past the election and well into President Trump's first year in office, according to several people with knowledge of their encounters.

Erik Prince, the private security contractor and the former head of Blackwater, arranged the meeting, which took place on Aug. 3, 2016. The emissary, George Nader, told Donald Trump Jr. that the princes who led Saudi Arabia and the United Arab Emirates were eager to help his father win election as president. The social media specialist, Joel Zamel, extolled his company's ability to give an edge to a political campaign; by that time, the firm had already drawn up a multimillion-dollar proposal for a social media manipulation effort to help elect Mr. Trump.
(Trump puts America for sale to dictators and oligarchs worldwide.)
Inae Oh writes Rudy Giuliani Can't Handle This 1998 Clip of Him Blowing Up His Own Trump Claims:
"He's the president of the United States," the former mayor of New York City said earlier this month. "We can assert the same privileges other presidents have."

But during a live interview with CNN's Chris Cuomo Friday, Giuliani was forced to confront remarks he made in 1998 that appear to undercut that very assertion. "You've got to do it," Giuliani told Charlie Rose when asked about a presidential subpoena in 1998. "I mean, you don't have a choice. There is a procedure for handling that."

"That's extremely unfair what you're doing right now," Giuliani complained as the clip played on a split screen. "This is the reason people don't come on this show." He later called the network "disgusting."
(Giuliani is what Trump is: lazy and presumptuous, startled when someone simply and reasonably challenges his serial errors.  Such is the descent from lawyer to talk-show blowhard.  No way back.)
Richard Hurowitz writes Illiberalism Is Rising. Here's How We Can Turn That Tide and Renew Our Democracy:
We have arrived at a point where the old political and policy divisions between left and right are less important than the divide between the liberal (in the term's original Enlightenment sense) and the illiberal.

The liberal believes in individual rights and tolerance, international engagement and the rule of law while the illiberal believes in nativism, populism, protectionism and isolationism.

For the moment, momentum seems to be with forces arrayed with the illiberals, and against liberty. This must be taken as an alarm bell, a clarion call to action.

We are at a frightening moment. A Washington Post survey just prior to the 2016 election found that 46 percent of Americans reported that they have lost faith in democracy—or never had it to begin with. A Harvard study found one in six are ready for a military dictatorship, up from one in sixteen twenty years ago. Thirty-one percent of Americans (including 51 percent of Republicans) believe the press is "an enemy of the people." One in four Americans believe that the government should be able to prevent publication of information that officials deem biased or inaccurate.

…

It is critical for defenders of liberal democracy—no matter their personal political views—to unite and fight back against this rising tide. This is the mission of the Renew Democracy Initiative, a new organization dedicated to bringing together concerned citizens of all political views in the support of shared basic ideals. In the wake of the 2016 election, a number of us met to see what could be done to halt the march of illiberalism that the prior year had brought so painfully into focus. Because ideas must stand at the forefront of any political movement, we drafted a manifesto of those first principles indispensable to liberal democracy.
(Trump feasts on the bigoted populism of nativists; there's no Trumpism without it.  No one would have welcomed the conflict we now face, yet there is honor in scraping Trump and his ilk from the political scene.  One may be confident that Trumpism's ruin is a political and social good.)
A sermon from the Rev. Michael Curry (full sermon):
Here are 8 of the Cutest — and Rarest — Creatures on the Planet: