Good morning.

Thursday in Whitewater will see morning showers, then afternoon clearing, with a high of eighty-five.  Sunrise is 6:40 AM and sunset 6:54 PM, for 12h 13m 54s of daytime.  The moon is a waxing gibbous with 82.1% of its visible disk illuminated.
Whitewater's Community Development Authority meets at 5:30 PM.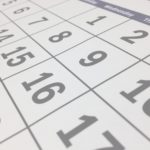 On this day in 1863, the Battle of Chickamauga, Georgia, ends:
For three days, 58,000 Union troops had faced off against 66,000 Confederates in the war's second-bloodiest battle. The battle left Union troops pinned inside Chattanooga, Tennessee, and temporarily halted their advance into the heart of the Confederacy. Nine Wisconsin regiments participated.
Recommended for reading in full — 
The warren of cubicles was secured behind a metal door. The name on the hallway placard had changed often over the years, most recently designating the space as part of the Mission Center for Europe and Eurasia. But internally, the office was known by its unofficial title: "Russia House."

The unit had for decades been the center of gravity at the CIA, an agency within the agency, locked in battle with the KGB for the duration of the Cold War. The department's prestige had waned after the Sept. 11, 2001, attacks, and it was forced at one point to surrender space to counterterrorism officers.

But Russia House later reclaimed that real estate and began rebuilding, vaulting back to relevance as Moscow reasserted itself. Here, among a maze of desks, dozens of reports officers fielded encrypted cables from abroad, and "targeters" meticulously scoured data on Russian officials, agencies, businesses and communications networks the CIA might exploit for intelligence.

In the months leading up to the 2016 election, senior Russia House officials held a series of meetings in a conference room adorned with Stalin-era posters, seeking to make sense of disconcerting reports that Moscow had mounted a covert operation to upend the U.S. presidential race.

By early August, the sense of alarm had become so acute that CIA Director John Brennan called White House Chief of Staff Denis McDonough. "I need to get in to see the president," Brennan said, with unusual urgency in his voice.

Brennan had just spent two days sequestered in his office reviewing a small mountain of material on Russia.
…
Continue reading