Good morning.

Friday in Whitewater will be partly sunny with a high of forty-four.  Sunrise is 7:05 AM and sunset 6:16 PM, for 11h 10m 47s of daytime.  The moon is a waxing crescent with 13.5% of its visible disk illuminated.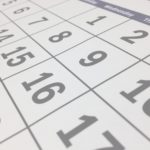 On this day in 1782, Henry Dodge is born:
On this date Territorial Governor Henry Dodge was born in Vincennes, Indiana. The son of Israel Dodge and Nancy Hunter, Henry Dodge was the first Territorial Governor of Wisconsin. Prior to this position, he served as Marshall and Brigadier General of the Missouri Territory, Chief Justice of the Iowa County (Wisconsin) Court. During the Black Hawk War of 1832 he led the Wisconsin militia who ultimately brought the conflict to its tragic end. He served as Territorial Governor from July 3, 1836 to October 5, 1841 and again from May 13, 1845 to June 7, 1848. He also served as U.S. Territorial Senator from 1841 to 1846. When Wisconsin was admitted to the Union as a State, dodge was elected as a Democrat to the United States Senate; he was reelected in 1851 and served from June 8, 1848, to March 3, 1857. He was also twice nominated for President and once for Vice President, all of which he declined. Henry Dodge died on June 19, 1867 in Burlington, Iowa.
Recommended for reading in full —  A five-year-old was persuaded to sign away her rights at the U.S. border, homegrown disinformation, Georgia Republican keeps thousands of voter registrations on hold, Ukrainian Christians break from Moscow's political control, and a video about the Apollo space program's origins —
Helen—a smart, cheerful five-year-old girl—is an asylum seeker from Honduras. This summer, when a social worker asked her to identify her strengths, Helen shared her pride in "her ability to learn fast and express her feelings and concerns." She also recounted her favorite activities ("playing with her dolls"), her usual bedtime ("8 p.m."), and her professional aspirations ("to be a veterinarian").

….

According to a long-standing legal precedent known as the Flores settlement, which established guidelines for keeping children in immigration detention, Helen had a right to a bond hearing before a judge; that hearing would have likely hastened her release from government custody and her return to her family. At the time of her apprehension, in fact, Helen checked a box on a line that read, "I do request an immigration judge," asserting her legal right to have her custody reviewed. But, in early August, an unknown official handed Helen a legal document, a "Request for a Flores Bond Hearing," which described a set of legal proceedings and rights that would have been difficult for Helen to comprehend. ("In a Flores bond hearing, an immigration judge reviews your case to determine whether you pose a danger to the community," the document began.) On Helen's form, which was filled out with assistance from officials, there is a checked box next to a line that says, "I withdraw my previous request for a Flores bond hearing." Beneath that line, the five-year-old signed her name in wobbly letters.
…
Continue reading