Good morning.

A new month in Whitewater begins with rain (and perhaps a bit of snow) with a high of forty-three. Sunrise is 6:28 AM and sunset 5:45 PM, for 11h 16m 18s of daytime. The moon is full, with 99.8% of its visible disk illuminated. Today is the four hundred seventy-sixth day.Days since Trump's election, with 11.9.16 as the first day.
Whitewater's Police and Fire Commission meets at 2:45 PM, the Fire Department holds a business meeting at 6 PM, and the Landmarks Commission meets at 6:30 PM.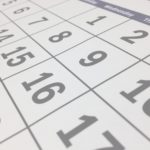 On this day in 1961, Pres. Kennedy signs an executive order establishing the Peace Corps. On this day in 1916, Pabst Brewing Company introduces its first non-alcoholic beverage.
Recommended for reading in full —
➤ Jesse Drucker, Kate Kelly, and Ben Protess report Kushner's Family Business Received Loans After White House Meetings:
Early last year, a private equity billionaire started paying regular visits to the White House.

Joshua Harris, a founder of Apollo Global Management, was advising Trump administration officials on infrastructure policy. During that period, he met on multiple occasions with Jared Kushner, President Trump's son-in-law and senior adviser, said three people familiar with the meetings. Among other things, the two men discussed a possible White House job for Mr. Harris.

The job never materialized, but in November, Apollo lent $184 million to Mr. Kushner's family real estate firm, Kushner Companies. The loan was to refinance the mortgage on a Chicago skyscraper.

Even by the standards of Apollo, one of the world's largest private equity firms, the previously unreported transaction with the Kushners was a big deal: It was triple the size of the average property loan made by Apollo's real estate lending arm, securities filings show.

It was one of the largest loans Kushner Companies received last year. An even larger loan came from Citigroup, which lent the firm and one of its partners $325 million to help finance a group of office buildings in Brooklyn.
(Emphasis added.)
➤ Natasha Bertrand reports Roger Stone's Secret Messages with WikiLeaks ("Transcripts obtained by The Atlantic show Donald Trump's longtime confidante corresponded with the radical-transparency group"):
On March 17, 2017, WikiLeaks tweeted that it had never communicated with Roger Stone, a longtime confidante and informal adviser to President Donald Trump. In his interview with the House Intelligence Committee last September, Stone, who testified under oath, told lawmakers that he had communicated with WikiLeaks via an "intermediary," whom he identified only as a "journalist." He declined to reveal that person's identity to the committee, he told reporters later.

Private Twitter messages obtained by The Atlantic show that Stone and WikiLeaks, a radical-transparency group, communicated directly on October 13, 2016—and that WikiLeaks sought to keep its channel to Stone open after Trump won the election. The existence of the secret correspondence marks yet another strange twist in the White House's rapidly swelling Russia scandal. Stone and Trump have been friends for decades, which raises key questions about what the president knew about Stone's interactions with Wikileaks during the campaign. The White House did not immediately respond to a request for comment.

The depth of Stone's relationship with WikiLeaks and Julian Assange has been closely scrutinized by congressional investigators examining whether Trump associates coordinated with Russia—or anyone serving as a cut-out for Moscow—to damage Hillary Clinton's candidacy. Stone confirmed the authenticity of the messages, but called them "ridiculously out of context" and "a paste up." He said that he provided the complete exchange to the House Intelligence Committee, but did not immediately respond to a request to provide his own record of the conversation to The Atlantic.

A screenshot of the exchange, which has not been previously reported, was provided to the House Intelligence Committee last year by a third-party source. The private messages confirm that Stone considered himself a "friend" of WikiLeaks, which was branded a "non-state hostile intelligence service" by CIA Director Mike Pompeo last April. Stone insisted that the messages vindicated his account. "They prove conclusively that I had no advance knowledge of content or source of WikiLeaks publications," he said. "I merely had confirmed Assange's public claim that he had information on Hillary Clinton and he would publish it." He also narrowed the scope of his earlier denials, saying that he'd only denied having communicated directly with Assange, not with Wikileaks. Wikileaks did not immediately respond to a request for comment.
➤ Jack Shafer writes Ivanka Should Quit ("If she can't handle legitimate questions about her father, she shouldn't serve in his White House"):
Assistant to the president Ivanka Trump dodged the press like a professional on Sunday when NBC News' Peter Alexander asked her in a sit-down interview, "Do you believe your father's accusers?"

Taking a short pause to consider a question she had to know was coming, Trump responded: "I think it's a pretty inappropriate question to ask a daughter if she believes the accusers of her father when he's affirmatively stated there's no truth to it."

Nice try, Ivanka. Labeling something as "inappropriate" works if you're a harried parent and you don't have time to explain to your kids why they shouldn't stick their dirty hands into the guacamole. But in adult-on-adult conversations, the "I" word almost always lands as an attempt to strike down the question and shame the questioner without explaining why the question is invalid. And it isn't invalid. The president's extramarital ways have been Page 1 news for a year and a half, and the topic continues to consume the press as new allegations about his conduct surface. If anything, it would be inappropriate to withhold such a vital question from public discussion, especially from an assistant to the president.

Trump pleads for recusal from the question, though, not because the question itself is wrong to ask. She pleads for recusal because she thinks it's wrong for the press to ask a daughter such a question after her father has issued his denials. Do daughters of presidents who are also assistants to the president really get to wave such a flag of privilege? No way. No journalists can make any public official answer a question, so if Ivanka Trump wants to say "no comment," she should help herself. But to declare a question illegitimate requires more explanation than she volunteers.
➤ Sarah Hauer reports 'Thanks but no thanks': Critics say Wisconsin's pitch to young Chicagoans is 'misguided':
John Greenfield, transportation columnist for the weekly Chicago Reader, said "thanks but no thanks" to Wisconsin's offer in a piece published last week.

"WEDC would be wiser to play up the benefits of Wisconsin than telling Chicagoans what's wrong with their town," Greenfield said Monday.

Greenfield said he thinks the transit argument, in particular, was "misguided." Greenfield also is the editor of the transportation news website Streetsblog Chicago.

"The folks behind the campaign projected their values onto young Chicagoans — 'We're anti-transit so we assume people who ride the train to work would like much more to drive,'" Greenfield said. However, many young people want to take rapid transit to commute to and from work. They don't own a car and don't want to, he said.
➤ Amanda Kooser reports Giant Australian funnel web spider gets named 'Colossus'
("Yikes. The Australian Reptile Park adopted a venomous funnel-web spider so big it had to be named fittingly"):
Milking venomous spiders is not a job for the faint-hearted, but employees at the Australian Reptile Park zoo in New South Wales are willing to do it for the good of humanity.

Before you milk a Sydney funnel-web spider, however, you need to obtain a spider, and the park now owns a real whopper.

"Colossus" is the largest male funnel-web spider ever to be handed in to the reptile park. The park posted a dramatic Facebook video of Colossus, who looks a little grumpy, on Tuesday. It warns readers that recent rainfall has caused the potentially deadly spiders to emerge in large numbers.