Good morning.

Tuesday in Whitewater will see some snow with a high of thirty-nine. Sunrise is 6:20 AM and sunset 5:51 PM, for 11h 30m 47s of daytime. The moon is a waning gibbous with  76.5% of its visible disk illuminated. Today is the four hundred eighty-first day.Days since Trump's election, with 11.9.16 as the first day.
The Whitewater Common Council meets tonight at 6:30 PM.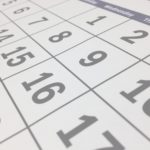 On this day in 1475, Michelangelo is born in the Republic of Florence. On this day in 1862, the 4th Wisconsin Cavalry heads south:  "the 4th Wisconsin Cavalry (then an infantry unit) embarked to join the "Army of the Gulf." It arrived below New Orleans on March 12, 1862, and landed in New Orleans on May 1. The 4th was at once assigned to active service and joined an expedition up the Mississippi River against Vicksburg in May. By June they occupied Baton Rouge, Louisiana. The troops there were employed in several successful expeditions during that winter, and remained in the area through most of the war. In June of 1862, its commander was punished for refusing to return escaping slaves to their masters (more information on this event is at Turning Points in Wisconsin History). In 1863 the unit was equipped as a Cavalry Regiment; it returned to Wisconsin in 1866."
Recommended for reading in full —
➤ ABC News reports on a change of ownership:
Trump name chiseled off the Trump International Hotel in Panama after weeks of tensions over control of the property. https://t.co/KQuDrUckyr pic.twitter.com/Ph6xlHgwBr

— ABC News (@ABC) March 5, 2018
(Cathartic… See also Thugs, Leeches, Shouting and Shoving at Trump Hotel in Panama.)
➤ Ella Nilsen and Rachel Wolfe report Trump operative Sam Nunberg can't stop talking:
There were some serious fireworks in Trump-Russia investigation world today, and they all happened on live television. [Vox / Andrew Prokop]

They came in the form of former Trump campaign aide Sam Nunberg, who went on several afternoon television shows on MSNBC and CNN and made eye-popping statements about the Trump campaign, after it was revealed a grand jury had subpoenaed him as part of the Russia investigation. [Washington Post / Josh Dawsey]

Among other things, Nunberg appeared to ask CNN's Jake Tapper for legal advice, refused to turn over his emails, suggested special counsel Robert Mueller has "something" on Trump, and said he believed former Trump foreign policy adviser Carter Page colluded with the Russians. [CNN / Eli Watkins]

Nunberg's biggest grievance in being subpoenaed seemed to be being asked to dig through years' worth of emails and turn them over to Mueller's team or going in for questioning. [MSNBC / Katy Tur]

In case there was any doubt of how he felt, Nunberg made it clear. "Screw that," he told CNN's Gloria Borger. "Why do I have to go? Why? For what?" [CNN / Eli Watkins]

That brings us to the question: Who the hell is Sam Nunberg? [Haley Byrd via Twitter]

Nunberg is a conservative activist with roots in New York. He was a Trump acolyte before the real estate mogul formally launched his presidential campaign in summer 2015. [BuzzFeed / McKay Coppins]

Before Trump, Nunberg worked in political opposition research. He was also mentored by the original "dirty trickster" Roger Stone, and worked for Stone's consulting firm, which counted Trump as a client back in 2015. [BuzzFeed / McKay Coppins]

Nunberg certainly has a history of his mouth getting him into trouble; he was fired by the Trump campaign just a few months after it launched, due to some racist Facebook posts. [CNN / Jeremy Diamond]

If Nunberg was trying to tell Mueller that there's no there there, he failed spectacularly. It's far more likely his performance today will pique the special counsel's interest. [Atlantic / Adam Serwer]
(Trump's crew is disordered, drunk, or delusional.)
➤ Mark Treinen and Alan Hovorka report UW-Stevens Point plans to cut 13 majors, add or expand 16 programs:
STEVENS POINT – The University of Wisconsin-Stevens Point would eliminate more than a dozen majors including history, political science and geography under a proposal announced Monday.

The university also might lay off faculty as a result of program changes.

The proposal is part of a plan to address a projected deficit of $4.5 million over two years because of declining enrollment and lower tuition revenues.

UW-Stevens Point also would add or expand 16 programs "in areas with high-demand career paths" to increase overall enrollment on the campus, according to a news release.

…

The 13 programs that would be eliminated because of low enrollment are: American studies, art (but not graphic design), English (other than English for teacher certification), French, geography, geoscience, German, history (social science for teacher certification would continue), music literature, philosophy, political science, sociology (social work major would continue) and Spanish.
(One can expect similar liberal arts reductions elsewhere, as Stevens Point is not alone in having troubled finances.)
➤ Philip Rucker reports Trump claims 'there is no chaos' in White House, but warns of future firings:
President Trump claimed Tuesday that "there is no chaos" in response to recent reports in The Washington Post and elsewhere of volatility in his White House. But he also warned of future staff firings because, the president said, he is "always seeking perfection."

In a morning tweet, Trump wrote, "The new Fake News narrative is that there is CHAOS in the White House. Wrong! People will always come and go, and I want strong dialogue before making a final decision. I still have some people that I want to change (always seeking perfection). There is no Chaos, only great Energy!"
(Oh, brother.)
➤ This Special Training Keeps Astronauts From Vomiting Everywhere: