Good morning.

Monday in Whitewater will see thunderstorms with a high of seventy-six. Sunrise is 5:32 AM and sunset 8:10 PM, for 14h 38m 21s of daytime. The moon is a waning crescent, with 1.1% of its visible disk illuminated.
Today is the five hundred fiftieth day.
Days since Trump's election, with 11.9.16 as the first day.
Whitewater's Planning Commission meets this evening at 6:30 PM.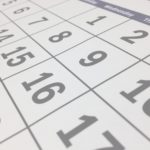 On this day in 1796, Edward Jenner successfully tests a smallpox vaccine, the world's first vaccine.
Recommended for reading in full —
The Hill
reports on
a shift to overseas production
:
Harley Davidson to open plant in Thailand after closing one in Kansas City https://t.co/o2d1XpguzB pic.twitter.com/lSneY8QEkE

— The Hill (@thehill) May 11, 2018
Rick Barrett reports
In Washington, union rips Harley-Davidson for closing Kansas City plant while opening in Thailand
:
A labor union for Harley-Davidson Inc. employees was in Washington, D.C., on Wednesday, complaining about Harley's plan to close its factory in Kansas City, Mo., while opening an assembly plant in Thailand.

The world's largest manufacturer of heavyweight motorcycles has said it will close the Kansas City factory despite pleas from some members of Congress to keep it open and retain about 800 jobs.

Harley says it's moving the Kansas City work to the company's plant in York, Pa., creating about 400 additional jobs in York.
Drew Harwell and Tony Romm report
Facebook suspends 200 apps following Cambridge Analytica scandal
:
Facebook said Monday morning it had suspended roughly 200 apps amid an ongoing investigation prompted by the Cambridge Analytica scandal into whether services on the site had improperly used or collected users' personal data.

Facebook did not immediately provide detail on which apps were suspended or how many people had used them. The company said in an update, its first look since the social network announced the internal audit in March, that the apps would now undergo a "thorough investigation" into whether they had misused user data.

CEO Mark Zuckerberg has said the company will examine tens of thousands of apps that could have accessed or collected large amounts of users' personal information before the site's more restrictive data rules for third-party developers took effect in 2015.
("Tens of thousands" of apps yet to be examined.)
Greg Sergeant relates
Alarming new revelations about Trump's addiction to Fox News
:
The New York magazine piece reports that former White House advisers Sean Spicer and Reince Priebus sought to deliberately drive Trump deeper into the Fox News bubble, because he was getting overly agitated by criticism on MSNBC and CNN. They did this by talking up Fox's high ratings and importance to Trump's base until Trump's television diet became, as one former official put it, "mainly a complete dosage of Fox."

But this has created its own alarming problems, officials now say. Fox gets Trump riled up about topics that weren't supposed to be on that day's agenda, forcing White House staff to scramble to refocus. And Trump's addiction to Sean Hannity — who has become a kind of walking security blanket for the president — is having a deep impression on his view of the Mueller investigation:

Regardless of the news of the day, the overarching narrative of the show is the political persecution of Trump, and by extension of Hannity and Hannity's viewers, at the hands of the so-called deep state and the Democratic Party, and the corrupt mainstream media, a wholly owned subsidiary of both. Everything comes back to … Mueller's investigation into Russia's involvement in the 2016 election, a phony, petty diversion from what should be the real focus: prosecuting Hillary Clinton.

Now over to The Post's new piece. The big takeaway is that the Mueller probe, as the piece puts it, is "secretive and methodical," a "steaming locomotive" that is racking up indictments and guilty pleas — the real action in the background, even as Hannity rails about the Deep State and Rudy Giuliani rails about Mueller's "stormtroopers" while pummeling himself about the face with seemingly endless rake-stepping.
NASA ScienceCasts describes
New Science from Jupiter
: