Good morning.

Tuesday in Whitewater will be partly sunny with a high of seventy-six. Sunrise is 5:30 AM and sunset 8:11 PM, for 14h 40m 25s of daytime. The moon new today.
Today is the five hundred fifty-first day.
Days since Trump's election, with 11.9.16 as the first day.
Whitewater's Common Council meets this evening at 6:30 PM.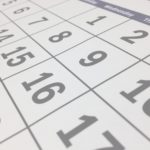 On this day in 1928, Mickey Mouse makes his debut in Plane Crazy:
Plane Crazy is an American animated short film directed by Walt Disney and Ub Iwerks. The cartoon, released in 1928 by the Walt Disney Studios, was the first creation of the character Mickey Mouse. It was made as a silent film and given a test screening to a theater audience on May 15, 1928, but failed to pick up a distributor. Later that year, Disney released Mickey's first sound cartoon, Steamboat Willie, which was an enormous success. Following this, Plane Crazy was released as a sound cartoon on March 17, 1929. It was the fourth Mickey film to be released after Steamboat Willie, The Gallopin' Gaucho, and The Barn Dance (1928).
Recommended for reading in full —
Scott Bauer reports
Foxconn selects company with close ties to Walker
:
MADISON, Wis. — Foxconn Technology Group on Monday selected a company led by a Republican megadonor with close ties to Gov. Scott Walker to develop the master plan for its massive campus in Wisconsin.

The Taiwan-based electronics giant said it chose Hammes Company to be the lead developer on the $10 billion project that will house a display-screen factory on a campus spread over 2,900 acres (1173.61 hectares) not far from the Illinois border. Foxconn could qualify for up to $4.5 billion in state and local taxpayer incentives if it employs 13,000 workers as envisioned.

Hammes is led by Jon Hammes, Walker's campaign finance chairman for his re-election bid this year. Hammes is part owner of the NBA's Milwaukee Bucks and has given hundreds of thousands of dollars to Republicans, including more than $15,000 to Walker, and GOP causes over the years.

Hammes said in a statement that he was "delighted" to have his Milwaukee-based company selected and it will provide "planning, strategic advisory and development related services."
(Foxconn knows a crony when they see one.)
Josh Rogin reports
China gave Trump a list of crazy demands, and he caved to one of them
:
After top Trump officials went to Beijing last month, the Chinese government wrote up a document with a list of economic and trade demands that ranged from the reasonable to the ridiculous. On Sunday, President Trump caved to one of those demands before the next round of negotiations even starts, undermining his own objectives for no visible gain.

The Chinese proposal is entitled, "Framework Arrangement on Promoting Balanced Development on Bilateral Trade," and I obtained an English version of the document, which is the Chinese government's negotiating position heading into the next round of talks. That round begins this week when Xi Jinping's special economic envoy Liu He returns to town.

Bullet point 5 is entitled, "Appropriately handing the ZTE case to secure global supply chain."

"Having noted China's great concern about the case of ZTE, the U.S. will listen attentively to ZTE's plea, consider the progress and efforts ZTE has made in compliance management and announce adjustment to the export ban," the document states.

Trump took a big step in that direction Sunday when he tweeted that he had instructed the Commerce Department to help get ZTE "back into business, fast," only weeks after the Commerce Department cut off its supply of American components because it violated U.S. sanctions on sales to North Korea and Iran. Trump's tweet set off a panic both inside and outside the administration among those who worry that Trump is backing down from his key campaign promise to stand up to China's unfair trade practices and economic aggression.
(Even Trump's own staff can't make sense of his erratic, self-contradictory behavior.)
Benjamin Mueller, Robert Gebeloff, and Sahil Chinoy report the
Surest Way to Face Marijuana Charges in New York: Be Black or Hispanic
("The police explanation that more black and Hispanic people are arrested on marijuana charges because complaints are high in their neighborhoods doesn't hold up to scrutiny"):
There are many ways to be arrested on marijuana charges, but one pattern has remained true through years of piecemeal policy changes in New York: The primary targets are black and Hispanic people.

Across the city, black people were arrested on low-level marijuana charges at eight times the rate of white, non-Hispanic people over the past three years, The New York Times found. Hispanic people were arrested at five times the rate of white people. In Manhattan, the gap is even starker: Black people there were arrested at 15 times the rate of white people.

With crime dropping and the Police Department under pressure to justify the number of low-level arrests it makes, a senior police official recently testified to lawmakers that there was a simple reason for the racial imbalance: More residents in predominantly black and Hispanic neighborhoods were calling to complain about marijuana.

[Read how we crunched the numbers to reveal the racial disparity in arrests.]

An analysis by The Times found that fact did not fully explain the racial disparity. Instead, among neighborhoods where people called about marijuana at the same rate, the police almost always made arrests at a higher rate in the area with more black residents, The Times found.
(One doesn't have to smoke – as I don't – to think that low-level marijuana arrests are a waste of publicly-funded resources, and – more importantly – to reject the racially disproportionate arrests the Times describes on moral grounds.)
Preet Bharara
states the obvious
about Trump's complaints of White House leaks:
You hired them https://t.co/YXMZ26PUQn

— Preet Bharara (@PreetBharara) May 14, 2018
Sarah Lewin reports
Yes, NASA Is Actually Sending a Helicopter to Mars – Here's What It Will Do
: