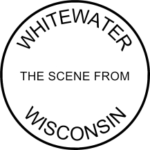 Here in Whitewater, one has heard the most optimistic (indeed, truly fantastic) projections for Foxconn's employment opportunities. Look more closely, however, and even under Foxconn and state officials' self-interested projections on behalf of the project, many of the projected employees will be entry-level workers, as Rick Romell reports:
But there's another aspect of the 22-million-square-foot manufacturing complex planned for Racine County that has received relatively little attention: It will employ thousands of people who will arrive at its gates with no special skills and no more education than a high school diploma — and at wages well above the median for such workers.

That picture emerges in interviews with industry observers and with a key Foxconn executive, and in documents connected to the project.
See Foxconn will need thousands of workers with entry-level skills and a high school diploma.
Lots of entry-level workers, but with promises of above-market wages.
That's not a prospect of a long-term career – it's an incentive for Foxconn to automate as soon as they can.
They already have a solution they used elsewhere: they're called Foxbots.
(Proper credit: comments here at FW have made this point more fully than I've done here.)
Previously: 10 Key Articles About Foxconn, Foxconn as Alchemy: Magic Multipliers,  Foxconn Destroys Single-Family Homes, Foxconn Devours Tens of Millions from State's Road Repair Budget, and The Man Behind the Foxconn Project, A Sham News Story on Foxconn, and Another Pig at the Trough.