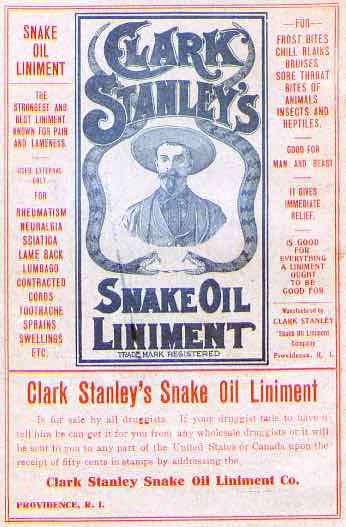 ➤ Foxconned ("How much is Wisconsin paying for a Taiwanese manufacturer's jobs?"):
Already, it is hazy just how much of a boost to the local economy Foxconn is expected to make. The company said it planned to hire 3,000 workers over four years, whereas the state said the new facility would create 13,000 jobs with an average salary of nearly $54,000, along with 10,000 temporary construction gigs and an eventual 22,000 "indirect and induced jobs," from firms supplying goods and services to Foxconn and its workers. (To give a sense of scale, Wisconsin currently has around 472,000 manufacturing workers.)

By either metric, Wisconsin—which reportedly beat out six states in a hush-hush bidding war to attract the plant—is spending a lot to win Foxconn's investment. The Washington Post estimates that the breaks could cost the state as much as $230,700 per job created. Tim Culpan at Bloomberg Businessweek puts it at $1 million per job, enough to buy every man, woman, and child in Wisconsin a new iPhone.

…

More than that, tax incentives tend to sap state coffers without necessarily generating good jobs or creating positive spillovers in the regional economy—both things that would boost a state's tax revenues and thus help justify the investment. "Incentives are still far too broadly provided to many firms that do not pay high wages, do not provide many jobs, and are unlikely to have research spin-offs," argues Timothy J. Bartik of the W.E. Upjohn Institute for Employment Research, a labor-market research organization, in a major analysis of such state and local tax breaks. "Too many incentives excessively sacrifice the long-term tax base of state and local economies. Too many incentives are refundable and without real budget limits. States devote relatively few resources to incentives that are services, such as customized job training."

Plus, states rarely seem to consider whether the money they lavish on corporations might be better spent elsewhere—on public goods like bridges, say, or educational initiatives for their workforces. "If offering more tax incentives requires spending less on public education, congestion-relieving infrastructure projects, workforce development, police and fire protection, or high technology initiatives at public universities, the overall impact on a state's economy could actually be negative," argues the Institute on Taxation and Economic Policy, a nonprofit research group.
➤ Foxconn package cost Wisconsin eight times as much per job as similar 2017 state jobs deals:
MADISON – To land the massive Foxconn factory, Gov. Scott Walker has committed the state to paying more than eight times as much per job as Wisconsin will provide under similar job creation deals struck last year, a Milwaukee Journal Sentinel analysis has found.

At more than $200,000 in state taxpayer money per job, the incentive package for the Taiwanese company is easily the state's most expensive deal of 2017, totaling more than three times as much per job as the next most costly deal.
(Emphasis added.)
➤ No bang for the buck with Foxconn deal:
I'm wondering if someone who lives in Marinette, Rhinelander, Superior, Chippewa Falls or even here on the island of Madison, thinks they'll be getting their bang for the buck while their roads, schools, environment and whatever else suffers because there's $4.5 billion floating away to one small area of the state.
➤ Foxconn Benefits Going to Illinois?
Meanwhile, Wisconsin taxpayers will be paying the tab for the extensive incentives given to Foxconn so the company would build here. State and local incentives are well over $3 billion, a package officials acknowledge – even under the best circumstances – taxpayers won't break even on for at least 25 years.

Is it all worth it? That particular riverboat gamble mostly is unknowable at this point.

This much, though, is clear: Every job filled by an Illinoisan instead of a Badger will be bad news for those picking up the tab for billions in tax incentives.
➤ How Foxconn's broken pledges in Pennsylvania cast doubt on Trump's jobs plan:
Locals were giddy. Foxconn had a small office here, but this seemed like the start of an entire new industry. Pennsylvania's governor boasted about the deal. The Brookings Institution think tank hailed Foxconn's decision as a sign of U.S. manufacturing's strength.

But the factory was never built. The jobs never came. "It just seemed to fade to black" after the announcement, recalled a local official. It was the start of a mystery, created by a chief executive known to promise projects all over the world that never quite pan out. Yet few people seem to notice. Foxconn and others continue to get credit for deals that never take place. In December, Pennsylvania's economic development staff was still touting the $30 million factory that never was.
➤ Foxconn picks Gilbane as general contractor:
Foxconn Technology Group plans to select Providence, Rhode Island-based Gilbane Building Co. as the general contractor for its $10 billion Mount Pleasant manufacturing campus, according to numerous real estate and construction industry sources.The site Foxconn Technology Group has selected for its 20 million-square-foot campus.

"Everyone kind of knows," said a construction industry source who did not want to be identified.

Gilbane, which has an office in Milwaukee, will serve as the general contractor, working with another international company based in Germany that focuses on clean air, that source said.
(Emphasis added.)
➤ Foxconn land dispute: Property owners are furious ("Government seeks to take land via eminent domain"):
The suit charges that the property owners are getting far less than other property owners who have already sold their land to the town for the factory. The attorney filing the suit, Erik Olsen, said he's not sure if he and his clients will be able to stop the factory from being built. But he argues that the government should have to follow the laws about property purchases, which dictate that all the owners must be treated equally when it comes to pricing.

"My clients believe, and I believe too, that they should be treated justly," he said. "Is it really OK to pay some people multiples of their land value, and other people not? The government has broad powers but not totally arbitrary powers."
➤ 'The house is a family member': After more than 40 years, a family looks to find a new home after Foxconn
The Klingenmeyer family is one of the families The Journal Times has featured to give a human face to families directly affected by the new development. While the family has not taken legal action challenging the project, they are anxiously awaiting news about the fate of their home and have not yet gotten a quote for how much money they may get for their property.

…

Like a lot of families, the Klingenmeyers learned their property would be part of the Foxconn Technology Group project on Oct. 4 when the areas were announced.

Foxconn plans to build a massive manufacturing plant in the Village of Mount Pleasant and up until the October announcement, the Klingenmeyers thought their house would be spared. Rumors were going around that the company was going to be buy land from Interstate 94 up to County Highway H.

But at the announcement, that's when they learned their land was in Area III.
➤ DNR to hold public hearing on Racine's bid to use Lake Michigan water for Foxconn project:
The Department of Natural Resources announced Wednesday that it would hold a public hearing March 7 on Racine's request to tap an additional 7 million gallons of water a day from Lake Michigan, largely to meet the needs of Foxconn Technology Group's planned manufacturing complex.
➤ 'I Am A Woman Worker At Foxconn, And I Demand A System That Opposes Sexual Harassment': A Translated Essay
I am an average assembly-line female worker at Foxconn, and the scene above is not only common at my job, but also common for many of my female colleagues around me.

Loudly telling dirty jokes, ridiculing female colleagues about their looks and figures, using the excuse of "giving direction" to make unnecessary body contact…in factory workshops, this kind of "sexual harassment culture" is prevalent (sexual harassment of unmarried female workers is particularly serious), with many people having grown accustomed to it. If a sexually harassed woman worker protests, she is likely to be accused of being "too sensitive" and "unable to take a joke."