Good morning.

Thursday in Whitewater be cloudy with a high of twenty, with snow beginning this evening. Sunrise is 6:59 AM and sunset 5:18 PM, for 10h 18m 15s of daytime. The moon a waning crescent with 47.1% of its visible disk illuminated. Today is the four hundred fifty-fifth day.Days since Trump's election, with 11.9.16 as the first day.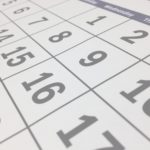 On this day in 1922, President Harding has a radio installed in the White House: "At the time, radio was the hottest technology there was, and the White House was on the cutting edge. Almost two years later, Calvin Coolidge, who followed Harding, was the first president to broadcast from the White House. Coolidge's address for Washington's Birthday was heard on 42 stations from coast to coast. Before that historic broadcast, radio had played a big role in Coolidge's victory in the 1924 presidential election. The night before the election, Coolidge made history when the largest radio audience ever tuned in to the broadcast of his final campaign speech. Coolidge won the election easily, and in March, Americans listened for the first time to their president take the oath of office on the radio."
Recommended for reading in full —
➤ Kaitlan Collins, Kevin Liptak and Dan Merica report White House officials knew about Porter's abuse allegations and scrambled to protect him:
Senior aides to President Donald Trump knew for months about allegations of domestic abuse levied against top White House staffer Rob Porter by his ex-wives, even as Porter's stock in the West Wing continued to rise, multiple sources told CNN on Wednesday.

Porter denied the allegations but resigned on Wednesday.

A scramble ensued inside the West Wing to defend him when the claims became public this week, the sources said. That effort continues even after his resignation.
➤ Lachlan Markay and Asawin Suebsaeng report Trump White House Tried, and Failed, to Keep Aide Rob Porter After Accusations of Wife-Beating Surfaced ("Chief of Staff John Kelly fought for him to stay and options included taking 'some time off.' "):
By Wednesday morning, however, events had begun overtaking spin. The White House convened several small meetings to determine what was to be done about "Porter-gate," as one senior White House official said. Among the options weighed included having Porter leave the White House, allowing him to weather the fallout, or encouraging him to take "some time off," the official said.

They settled on a departure, though two officials confirmed to The Daily Beast that Kelly, for his part, had implored Porter not to quit.

The recently resigned Trump aide said there would be a "smooth transition" around Porter's exit. But virtually nothing about the episode can be categorized as "smooth."

The saga began with a Daily Mail piece published on Tuesday evening that reported on allegations of routine domestic abuse by Porter's first wife, Colbie Holderness. "He was verbally, emotionally and physically abusive and that is why I left," she told the Mail, which previously reported on Porter's romantic relationship with White House communications director Hope Hicks. "He was angry because we weren't having sex when he wanted to have sex and he kicked me," Holderness recalled. "It seems such a juvenile thing at the time, but I remember thinking about words my mother had told me when it happened."
➤ David A. Graham surveys The Rise and Fall of John Kelly's Reputation:
This is not the only turn in the spotlight this week for Kelly, a generally press-shy individual. The chief of staff, rejecting calls for the White House to extend the Deferred Action for Childhood Arrivals program, said that "Dreamers" should have registered during the Obama administration, and those who did not were "too lazy to get off their asses." Democrats lashed out at Kelly about the comments behind closed doors, but rather than try to set the incident aside, Kelly repeated what he'd said to reporters. As even rigorously nonpartisan reporters noted, Kelly was invoking shopworn stereotypes about immigrants and people of color.

Only a few weeks ago, Kelly reportedly torpedoed a deal between Trump and Senate Democratic Leader Chuck Schumer to extend DACA. After a productive meeting between Schumer and the president, Kelly called Schumer and informed him that the deal was insufficiently tough on immigration, eventually leading to a brief government shutdown.

It seems as if scales are falling from some eyes in Washington, allowing them to see Kelly more clearly—just the same arc of meteoric rise followed by disillusionment that Porter followed. When Kelly was moved to the White House in July, at the time of the political murder-suicide of Reince Priebus and Anthony Scaramucci, he was hailed as the "adult in the room." With his military background and baseline competence, this was true—but, as it turned out, this was more of a commentary on what came before. Adoring press coverage portrayed Kelly as a patriot who was taking on an impossible job with an impossible president out of love of country and out of desire to protect the nation from its own president.

It quickly became clear, however, as I wrote in October, that Kelly is a true Trumpist. Early on, he was caught on film appearing to grimace as Trump offered aid and comfort to white supremacists; it didn't take too long for it to become clear that this was just Kelly's default facial expression, and he had no compunctions about the president's actual comments.
➤ The USA Today editorial board contends Trump squanders moral authority — for evangelical leaders:
What's more puzzling is that leaders of the religious right feel it's somehow necessary to shoehorn the president's character into some kind of born-again template, a mold he has never fit and never will.

By the accounts of more than a dozen women, Trump is a serial sexual predator. On the infamous Access Hollywood tape, he boasted of grabbing women's genitals. And in the 2006 encounter with Stormy Daniels, he allegedly betrayed his marriage vows to Melania shortly after the birth of his youngest son.

To this day, he bears false witness an average of several times a day and uses vulgarities to denigrate entire nations of people.

Yet Graham and Falwell say they believe Trump has morally changed over the years. "He's not the same person now that he was back then," Falwell told CNN. "That's why evangelicals are so quick to forgive Donald Trump when he asked for forgiveness for things that happened 10, 15 years ago."

Except he never really did. The Access Hollywood tape is about the only thing Trump has publicly apologized for. But The New York Times reported he has since questioned the tape's authenticity.

On more than one occasion, the president has all but rejected a fundamental religious tenet: seeking Christ's forgiveness. "I am not sure I (ever) have," he said in 2015.

Evangelical leaders should dispense with the do-overs and simply acknowledge that Trump is what he is: a means to a political end.
➤ This pupper's day got better thanks to a rescue team:
A dog stuck in the middle of a frozen creek was rescued after a firefighter who just happened to be passing by saw her on the ice all by her lonesome. pic.twitter.com/4oboNoEx4Y

— CBS News (@CBSNews) February 7, 2018