Good morning.


Monday in Whitewater will be cloudy with a high of 55. Sunrise is 5:46 AM and sunset 7:57 PM for 14h 11m 02s of daytime. The moon is a waxing crescent with 2.6% of its visible disk illuminated.
Whitewater's Equal Opportunities Commission meets at 5 PM.
On this day in 2012, a pastel version of The Scream, by Norwegian painter Edvard Munch, sells for $120 million in a New York City auction, setting a new world record for a work of art at auction
---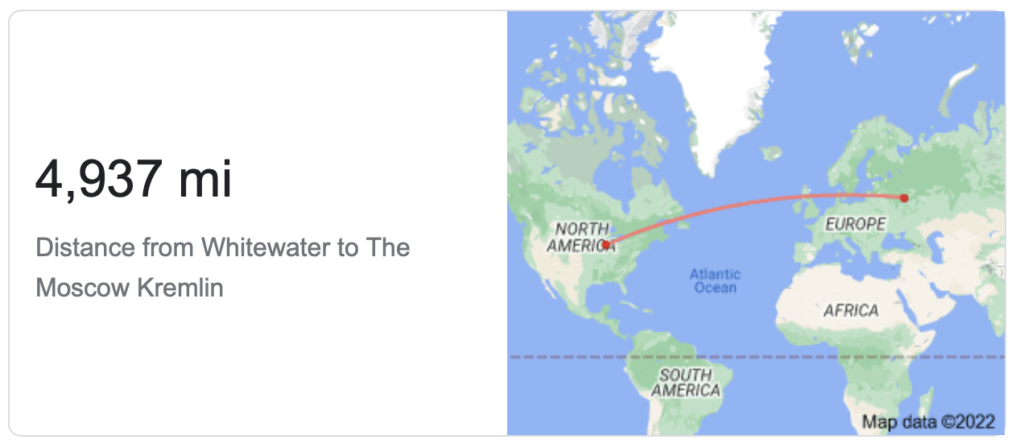 It's 4,937 miles from Whitewater to the Kremlin, but residents of Whitewater (or any city in America) can travel the rhetorical distance to Russian fascism without ever leaving their homes. They need only watch Fox News for an English-language version of Putin's worldview. Stuart Thompson reports How Russian Media Uses Fox News to Make Its Case:
The narratives advanced by the Kremlin and by parts of conservative American media have converged in recent months, reinforcing and feeding each other. Along the way, Russian media has increasingly seized on Fox News's prime-time segments, its opinion pieces and even the network's active online comments section — all of which often find fault with the Biden administration — to paint a critical portrait of the United States and depict America's foreign policy as a threat to Russia's interests. Mr. Carlson was a frequent reference for Russian media, but other Fox News personalities — and the occasional news update from the network — were also included.

Sergey Lavrov, Russia's foreign minister, who has made several false claims about the war — including that Russia never attacked Ukraine — singled out Fox News for praise last month.

"We understood long ago that there is no such thing as an independent Western media," Mr. Lavrov told the state television station RT, adding that "only Fox News is trying to present some alternative point of view."

Mentions of Fox News in Russian-language media grew 217 percent during the first quarter of this year compared with the final quarter of last year, as news coverage of Ukraine increased, according to an analysis by Zignal Labs, a media tracking company that reviewed social media posts, broadcast media and online websites. CNN, which has about three times the global viewership of Fox News, according to the tracking company Similarweb, was mentioned more often but grew less, by 71 percent.
Axis Sally once shocked and infuriated Americans. 
Our modern-day versions have found quite the approving audience.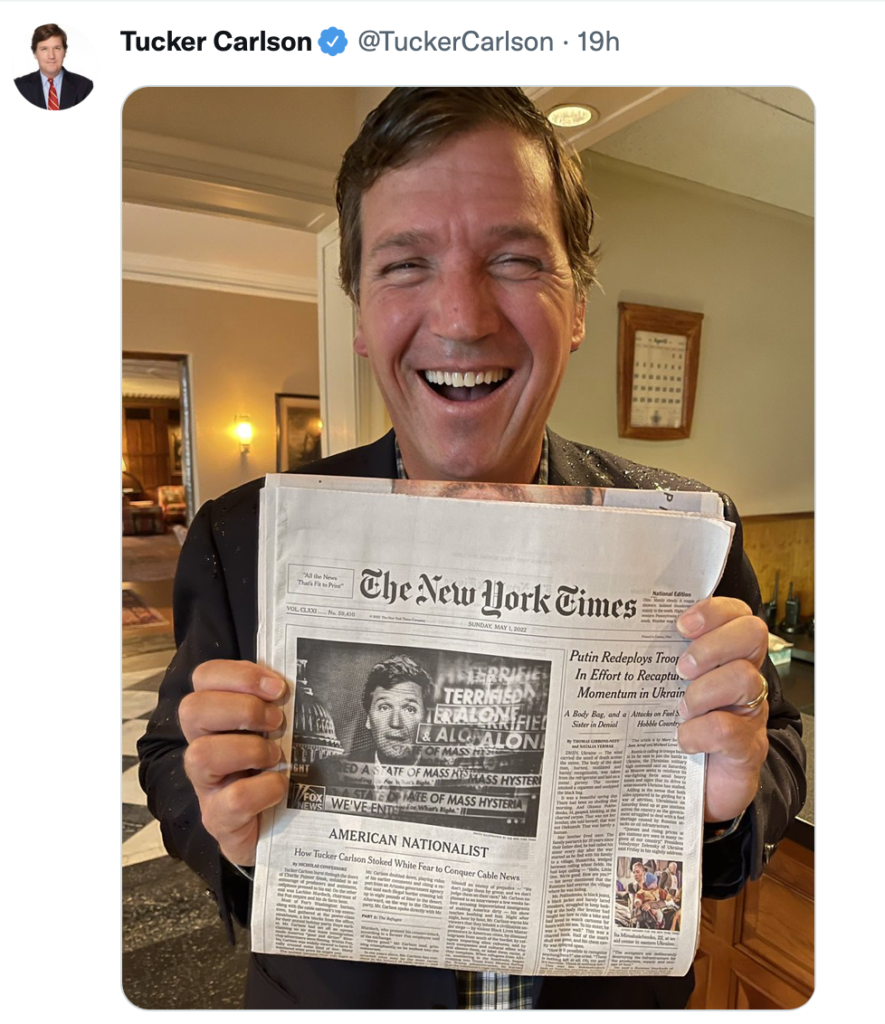 ---