Good morning.

Monday in Whitewater be mostly cloudy, and a high of sixty-nine.  Sunrise is 5:15 AM and sunset 8:33 PM, for 15h 17m 43s of daytime.  The moon is a waning crescent with 8.1% of its visible disk illuminated.
Today is the five hundred seventy-seventh day.
Days since Trump's election, with 11.9.16 as the first day.
Whitewater's Planning Commission meets this evening at 6:30 PM.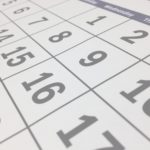 On this day in 1776, the Second Continental Congress appoints a committee of five to draft a resolution on independence from Great Britain.
Recommended for reading in full —
Rick Barrett and Craig Gilbert write 
Wisconsin reeling from tariffs coming from Mexico, Canada, Europe
:
Since June 1, companies that buy steel and aluminum from Canada, Mexico and the European Union have felt the sting of a 25 percent tariff on steel and a 10 percent tariff on aluminum. The tariffs also have triggered countermeasures from U.S. trading partners on a plethora of Wisconsin goods, including Harley-Davidson motorcycles, cheese, yogurt, pork, cranberries, sweetcorn, ginseng, wood, boats, paper and shoes.

The objective of the steel and aluminum tariffs, according to Commerce Secretary Wilbur Ross, was to reduce the trade deficit and shore up American metal producers. The tariffs, essentially a tax on imported goods, also could be a bargaining chip in renegotiating the North American Free Trade Agreement.

All of Regal Ware's aluminum comes from Canada.

"We can't even buy it in the United States," Reigle [of Regal Ware, a company with 200 employees in West Bend that makes cookware and small kitchen appliances] said. "Our competitors, which come from all over the world, aren't subject to these tariffs. … So I'm now at a 25 percent disadvantage immediately on all those products."

Every time the U.S. has imposed tariffs, it's never worked out the way it was intended, according to Reigle.
 Neil Irwin offers a quick primer entitled
What Is the Trade Deficit?
:
What is the trade deficit?

Imagine a world with only two countries, and only two products. One country makes cars; the other grows bananas.

People in CarNation want bananas, so they buy $1 million worth from people in BananaLand. Residents of BananaLand want cars, so they buy $2 million of them from CarNation.

That difference is the trade deficit: BananaLand has a $1 million trade deficit; CarNation has a $1 million trade surplus.

But this does not mean that BananaLand is "losing" to CarNation. Cars are really useful, and BananaLanders got a lot of them in exchange for their money.

Similarly, it's true that the United States has a large trade deficit with Mexico, for example. But it's not as if Americans were just flinging money across the Rio Grande out of charity. Americans get a lot of good stuff for that: avocados, for example, and Cancún vacations.

If you want to think of it in terms of winners and losers, you could justifiably reverse Mr. Trump's preferred framing: "Those losers in Mexico gave us $69 billion more stuff than we gave them last year. Ha, ha, ha. We're winners."
(Irwin's full article offers further examples, but they all point to this: Trump's not just an ignorant man – he's a powerful, and powerfully ignorant, man.)
 Nico Hines reports 
How a Journalist Kept Russia's Secret Links to Brexit Under Wraps
("A pro-Brexit journalist held back evidence of links between Russia and the Brexit campaign while playing down so-called conspiracy theories on TV"):
Isabel Oakeshott, a former Sunday Times journalist who ghost-wrote Banks' book, The Bad Boys of Brexit, was granted access to his emails in the summer of 2016 in order to help draft the diaries. The book mentions one meeting at the Russian embassy which has been the focus of great interest ever since, especially amid questions about where Banks' sourced the multi-million pound funding of Brexit. He has denied the money came from Russia.

Oakeshott says she did not discover the stunning extent of Banks' true dealings with Russia until last year. Even then, she decided not to publish saying she wanted to wait until the publication of her next book White Flag? in August. It is unclear whether the Electoral Commission's investigations into Banks' financing of the Brexit campaign would have been completed by August.

Oakeshott was keen to keep her treasure trove of Brexit/Russia revelations for her book launch, but she has not merely kept out of the debate about the legitimacy of the Brexit campaign. Describing herself as "a long-standing Brexit supporter," who is close to Farage and Banks, Oakeshott has become a regular TV pundit shooting down "conspiracy theories" about the validity of the Brexit vote amid claims of Russian influence or reports about Cambridge Analytica's disputed involvement.
(Putin seeks every opportunity to divide democracies – Brexit achieved that aim, and so does Trump.)
Nick Bilton asks 
Is Elizabeth Holmes a Sociopath?
:
Ahh, the story of Holmes, the dedicated Stanford dropout who was set to save the world, one pinprick of blood at a time, by inventing, at 19 years old, a blood-testing start-up which was once valued at almost $10 billion. For years, Holmes was on top of the tech world, gracing the cover of T: The New York Times Style Magazine,Forbes,Fortune,and Inc.,always wearing a black turtleneck and often sitting next to the title: "The Next Steve Jobs." She was written about in Glamourand The New Yorker.She spoke at the TechCrunch Disrupt conference in 2014, and appeared on Vanity Fair's New Establishment List in 2015. But as The Wall Street Journal's John Carreyrou details in his new book, Bad Blood: Secrets and Lies in a Silicon Valley Startup, almost every word coming out of Holmes's mouth as she built and ran her company was either grossly embellished or, in most instances, outright deceptive.

As Carreyrou writes, the company she built was just a pile of one deceit atop another. When Holmes courted Walgreens, she created completely false test results from their blood tests. When the company's chief financial officer found out, Holmes fired him on the spot. Holmes told other investors that Theranos was going to make $100 million in revenue in 2014, but in reality the company was only on track to make $100,000 that year. She told the press that her blood-testing machine was capable of making over 1,000 tests, when in reality, it could only do one single type of test. She lied about a contract Theranos had with the Department of Defense, when she said her technology was being used in the battlefield, even though it was not. She repeatedly made up complete stories to the press about everything from her schooling to profits to the number of people whose lives would be saved from her bogus technology. And she did it all, day in and day out, while ensuring that no one inside or outside her company could publicly challenge the truthfulness of her claims.

While people like Jobs, Zuckerberg, Elon Musk,and other titans might stretch the truth and create reality-distortion fields, at the end of the day, they're doing so to catapult their business—and to protect it. But when it came to Holmes, it seems there was no business to begin with. The entire house of cards was just that, a figment, nothing real. So what was she trying to get out of all these stories? On this week's Inside the Hivepodcast, I sat down with Carreyrou to try to understand how Holmes acted with such deceit, knowing full well that the technology she was selling, technology that was used to perform more than 8 million blood tests, according to Carreyrou, was putting people's lives in danger. The obvious question to seeing someone act that way, with such utter disregard for how her actions would destroy other people's lives, is to ask: is she a sociopath?
What Should You Listen to When You Want to Focus?
: