Good morning.

Sunday in Whitewater will see occasional showers and thundershowers, and a high of sixty-nine.  Sunrise is 5:15 AM and sunset 8:33 PM, for 15h 17m 05s of daytime.  The moon is a waning crescent with 14% of its visible disk illuminated.
Today is the five hundred seventy-sixth day.
Days since Trump's election, with 11.9.16 as the first day.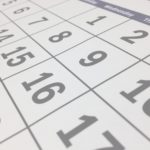 On this day in 1837, state capitol workers arrive in Madison: "workmen arrived in Madison to begin construction of the first state capitol building. A ceremony to lay the building's cornerstone was to be held three weeks later, on July 4, 1837. [Source: Wisconsin Local History and Biography Articles]"
Recommended for reading in full —
  David Frum observes 
Trump Goes to War Against the Democracies
:
Ominously too: Once Trump started tweeting out abuse, the snakepit of hissing, warring aides around the president suddenly competed to amplify and deepen the quarrel. At 6:56 pm, National-Security Adviser John Bolton tweeted out his own version of the offending image of Merkel topping Trump—only with a caption reinterpreting the scene as proof of Trump's strength and defiance. "Just another #G7 where other countries expect America will always be their bank. The President made it clear today. No more." On pro-Trump Twitter—and then on pro-Trump TV and radio—that would almost instantly consolidate the new message line. The allies had tried to muscle the strong-willed president. But he had held firm.

Of course, all this blatantly contradicts yesterday's message line. Remember, Trump holds authority to impose tariffs on steel and aluminum because—and only because—of a Kennedy-era special exemption to normal trade law for national-security purposes. Trump has signed documents attesting that he imposed tariffs to protect vital defense interests of the United States. Now he has changed his story. The tariffs on steel and aluminum from Germany, the U.K., Mexico, and all the others were not a national-security measure, but a retaliation for Canada's restrictions on dairy imports. Whatever you think of Canada's milk protectionism (and few Canadians who don't directly profit from it will defend it), it is not a threat to U.S. national security.

But does Trump notice or care that he has given himself the lie? Surely not. Trump is recovering from two weeks of criticism that he went soft on the Chinese tech giant ZTE. A bipartisan group of 27 U.S. senators signed a letter criticizing him, and even Fox News chimed in. The president's opponents suggested that his decision had been swayed by a state-owned Chinese company's $500 million investment in an Indonesian project that had licensed Trump's name.

Vexed by the criticism, Trump struck back at the readiest targets: America's closest friends and allies. Rule-of-law democracies cannot deliver the emoluments Trump collects from more authoritarian regimes. They cannot expedite Ivanka Trump's trademarks to gain favor. They don't book their national-day celebrations in Washington's Trump International Hotel.
(Trump is an enemy of America's friends, and a freind of America's enemies.)
  Jed Willard explains 
What Europe Can Teach America About Russian Disinformation
:
Academic research around disinformation isn't new, but our empirical understanding of how to cope with the tactic remains limited. Northeastern University's Briony Swire-Thompson researches the cognitive psychology behind disinformation effectiveness. "It is important to let the public know as soon as possible where the information comes from," she explained. "This is because when deciding on whether information is true or false, people place a great deal of weight on the source of information."

This was a common refrain in all of my conversations. Andris Mellakauls, the head of Latvia's Information Space Integration Division, cited the government's "permanent" campaign to promote media literacy as its proudest achievement. The campaign includes training for teachers, librarians, and municipal youth specialists; providing educational tools; and forging international partnerships to share best practices among journalists, researchers, civil servants, and NGOs. "Democracy can only function properly if citizens are able to make informed decisions," Mellakauls said. "They must be aware of the sources of information they base their decisions on."

Elina Lange-Ionatamishvili, an official at NATO's Strategic Communication Center of Excellence in Latvia, agreed that education is essential, but argued this long-term approach should be matched with efforts to educate current voters, such as "social-advertising campaigns helping citizens to recognize fake news, disinformation, and also propaganda." The EU's East StratCom Task Force's Disinformation Review is one example of such a campaign. "Governments have a great responsibility in setting the right policy priorities and allocating resources to enable the citizens to defend [themselves] from foreign disinformation campaigns," Lange-Ionatamishvili said. "But at the end of the day each citizen is on their own when faced with the 21st-century information 'deluge.'"
 Kenneth P. Vogel, Sharon LaFraniere, and Jason Horowitz report 
With Mueller Closing In, Manafort's Allies Abandon Him
:
WASHINGTON — The special counsel's accusation this week that Paul Manafort, President Trump's former campaign chairman, tried to tamper with potential witnesses originated with two veteran journalists who turned on Mr. Manafort after working closely with him to prop up the former Russia-aligned president of Ukraine, interviews and documents show.

The two journalists, who helped lead a project to which prosecutors say Mr. Manafort funneled more than $2 million from overseas accounts, are the latest in a series of onetime Manafort business partners who have provided damaging evidence to Robert S. Mueller III, the special counsel investigating Russian meddling in the 2016 election. Their cooperation with the government has increasingly isolated Mr. Manafort as he awaits trial on charges of violating financial, tax and federal lobbying disclosure laws.

Mr. Manafort's associates say he feels betrayed by the former business partners, to whom he collectively steered millions of dollars over the years for consulting, lobbying and legal work intended to bolster the reputation of Viktor F. Yanukovych, the former president of Ukraine. Mr. Manafort has told associates that he believes Mr. Mueller's team is using the business partners to pressure him to flip on Mr. Trump in a manner similar to the one used to prosecute the energy giant Enron in the early 2000s by a Justice Department task force that included some lawyers now serving on Mr. Mueller's team.
(No honor among thieves.)
 The New York
Times
sees 
The Cult of Trump
:
Forget policy. Forget ideology. Forget hating Hillary Clinton or Barack Obama or Nancy Pelosi. From Indiana to Arizona to Ohio, the name of the game for Republican candidates this primary cycle has been to flaunt their Trump love. And woe unto anyone deemed insufficiently smitten.

This week's primary elections underscored the striking degree to which President Trump has transformed the Republican Party from a political organization into a cult of personality. By contrast, Democrats show signs of taking a more pluralistic approach, fielding candidates who are willing and even eager to break with their national leaders — the House minority leader, Ms. Pelosi, in particular.
How One Man Crossed the Iron Curtain by Zip Line
:
In 1986, Daniel Pohl was stuck in communist Czechoslovakia, looking for a way to escape life under totalitarian rule. His exit strategy was unusual, to say the least. After realizing that he could not rely on traditional forms of transport, Daniel chose to zip line his way to freedom. After teaming up with a physicist, the two devised a plan using a series of DIY pulleys. Thankfully, his journey proved to be mission possible as he successfully crossed the Iron Curtain, making a safe escape into Austria.