Good morning.


Saturday in Whitewater will be mostly cloudy, with an occasional thundershower, and a high of seventy-nine. Sunrise is 5:16 AM and sunset 8:32 PM, for 15h 16m 24s of daytime. The moon is a waning crescent with 23% of its visible disk illuminated.
Today is the five hundred seventy-fifth day.
Days since Trump's election, with 11.9.16 as the first day.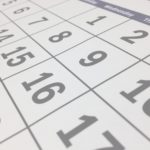 On this day in 1944, a German Waffen-SS company massacres 642 people in the village of Oradour-sur-Glane in Haute-Vienne in Nazi-occupied France. ("A new village was built nearby after the war, but French president Charles de Gaulle ordered the original maintained as a permanent memorial and museum.")
Recommended for reading in full —
John Schmid reports
Marquette trying to form massive coalition in effort to treat community's trauma
:
It's no secret that Milwaukee's social agencies, nonprofits and activists historically have operated in disjointed silos without an overarching strategy, and only in recent years have started to join forces, albeit in small steps.

And so it's no small feat that Marquette University this week filled an auditorium for the fourth time this year with organizations that otherwise don't coordinate — and then got them to agree in principle to join a collaborative new effort to address the city's epidemic of trauma.

Public health researchers argue that neurological trauma on a widespread scale is the root cause for much of the city's unemployment, mental illness, addiction, alcoholism and even suicide and homelessness.

Led by university president Mike Lovell and his wife, Amy, a mental health activist, the latest Marquette gathering won consensus on a pithy mission statement: "To inspire a dynamic collaboration that heals trauma and creates a resilient community."
Philip Bump observes
Mueller's 'witch hunt' snags another witch
:
On Friday afternoon, the 24th and 25th shoes dropped on Paul Manafort.

Earlier this week, special counsel Robert S. Mueller III filed court documents alleging that Manafort and an unnamed individual had tried to tamper with a potential witness in the case. Then, a superseding indictment: Manafort and a longtime aide, Konstantin Kilimnik, were each indicted on one count of conspiracy to obstruct justice and one count of obstruction of justice.

That brings the investigation by Mueller — derided regularly by President Trump as an unwarranted and unfair "witch hunt" — to a total of 20 individuals and three businesses that have either been indicted or admitted guilt and a total of 75 charges filed by the year-old probe.
Garry Kasparov
summarizes the perversity of Trump's deference, if not love, for Putin
:
Since Russia was ejected from the G7+1 for annexing Crimea in 2014, Putin has killed thousands in East Ukraine & waged hybrid war on Europe & USA. And Trump wants to bring Putin back?

— Garry Kasparov (@Kasparov63) June 8, 2018
Michael Tomasky
Why Trump's Ignorance Matters
:
But what's happened in this country over the last, oh, 40 years or so is that in our political discourse, it has become far, far worse to make fun of someone for not knowing some basic historical fact than it is to not know the fact. And that is absurd.

I'm sorry. By which I mean, I'm not remotely sorry: It is worse—plainly and unambiguously worse—to be ignorant of basic history than it is to know that history and be a little insufferable about knowing it. A civilization that has concluded that the latter is worse is a civilization that is valuing attitude and posture over fact, and that is precisely the corkscrewed value system gave us a cretin like Trump in the first place.
Tyler Hulett records
Stunning Time-Lapse Footage of Hawaii's Kilauea Eruption
:
A volcanic eruption is often not the explosive, flash-flood-of-lava affair that persists in the popular imagination, largely thanks to the notorious event at Mount Vesuvius in 79 AD. Rather, volcanic eruptions can be disasters in slow motion. This is currently the case in Hawaii, where Kilauea, a shield volcano, is releasing a ponderous lava flow that is wreaking havoc on local communities and causing mass evacuations. But Kilauea's prominence in the recent news cycle is deceiving; in reality, the volcano has been insidiously erupting for 35 years.

Kilauea's slow-motion flow makes it the perfect candidate for time-lapse photography. Last year, Ph.D. student-turned-filmmaker Tyler Hulett ventured across Kilauea to film Dawn of Fire, a short compilation of photographs that, when edited together and sped up, depicts the flow of a lava river. It was a dangerous project, the extent of which Hulett wouldn't become aware until nearly a year later. Hulett and his friend, Hawaiian resident Lance Page, hiked six miles into Kilauea's lava field, where the surface layer of fresh lava is very delicate—"more the consistency of snow than rock," Hulett told The Atlantic. "It was hard to get around because the ground was folded, twisted, and kept shattering."

Although it was important to avoid the fresh lava, the real danger lay in what wasn't visible. "There were numerous lava tubes that were invisible beneath us," Hulett said. "One of our biggest fears out there was falling into these empty lava tubes if the ground collapsed. This new eruption has made it quite clear to me that, yes, we were walking over lots of invisible lava tubes."