Good morning.

Tuesday in Whitewater be cloudy with occasional showers, and a high of seventy-nine.  Sunrise is 5:15 AM and sunset 8:34 PM, for 15h 18m 17s of daytime.  The moon is a waning crescent with 2.2% of its visible disk illuminated.
Today is the five hundred seventy-eighth day.
Days since Trump's election, with 11.9.16 as the first day.
Whitewater's Public Works Committee meets this evening at 6 PM.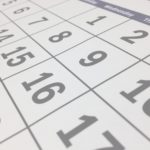 On this day in 1899, a tornado strikes New Richmond:
On this date the worst tornado disaster in Wisconsin history occurred. The storm virtually leveled New Richmond on the day the Gollmar Brothers Circus came to town. At the time, New Richmond was a prosperous town of 2500 people and one of the most scenic places in Wisconsin. On the day of the storm, the streets were filled with residents and tourists waiting for the afternoon circus parade. Shortly after the circus ended, the tornado passed through the very center of town, completely leveling buildings. Over 300 buildings were damaged or destroyed. Massive amounts of flying debris resulted in multiple deaths in at least 26 different families. In all, the storm claimed 117 lives and caused 150 injuries.
Recommended for reading in full —
Maya Salam
and
Matthew Haag describe Atrocities Under Kim Jong-un: Indoctrination, Prison Gulags, Executions:
In North Korea, these crimes "entail extermination, murder, enslavement, torture, imprisonment, rape, forced abortions and other sexual violence, persecution on political, religious, racial and gender grounds, the forcible transfer of populations, the enforced disappearance of persons and the inhumane act of knowingly causing prolonged starvation," concluded a 2014 United Nations report that examined North Korea. [Full article offers detail on the brutality of the North Korean regime.]
Yeonmi Park writes 
I Escaped North Korea. Here's My Message for President Trump
("Yeonmi Park fled North Korea when she was 13. She is now fighting for the millions of other North Koreans still living under the oppressive regime of Kim Jong-un."):
In this video op-ed, a North Korean defector, Yeonmi Park, urges the United States to put pressure on Kim Jong-un to end his human rights abuses. She tells President Trump that now is not the time for photo opportunities, but rather strong actions. Millions of North Koreans are suffering under the Kim regime and Mr. Trump must do something to help them, she says.

Ms. Park recently published her memoir, "In Order to Live: A North Korean Girl's Journey to Freedom." She is on the board of directors of the Human Rights Foundation.
  James Hohmann observes 
In Kim he trusts. Trump sounds naive after meeting North Korea's leader
:
"I think he might want to do this as much or maybe even more than me," the president said during a 65-minute news conferenceon Tuesday, after spending four hours with Kim in Singapore.

"My whole life has been deals," he added later. "I know when somebody wants a deal. … I just feel very strongly — my instinct … — they want to make a deal."

Eager to cement what he's calling "a very special bond" with Kim, Trump is giving someone the benefit of the doubt who has done little or nothing to earn it.

"I do trust him, yeah," the president told ABC's George Stephanopoulos in an interview that aired on "Good Morning America." "He really wants to do a great job for North Korea. He's de-nuking the whole place, and I think he's going to start very quickly. He really wants to do something I think terrific for their country."
(Emphasis in original.)
Amy Brittain, Ashley Parker, and Anu Narayanswamy report
Jared Kushner and Ivanka Trump made at least $82 million in outside income last year while serving in the White House, filings show
:
Ivanka Trump and Jared Kushner, the president's daughter and son-in-law, brought in at least $82 million in outside income while serving as senior White House advisers during 2017, according to financial disclosure forms released Monday.

Trump earned $3.9 million from her stake in the Trump International Hotel in Washington and more than $2 million in severance from the Trump Organization, while Kushner reported over $5 million in income from Quail Ridge, a Kushner Cos. apartment complex acquired last year in Plainsboro, N.J.

The filings show how the couple are collecting immense sums from other enterprises while serving in the White House, an extraordinary income flow that ethics experts have warned could create potential conflicts of interests.
Here's 
The Truth About Pelorus Jack: