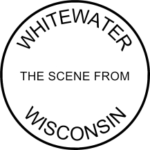 Yesterday's post described Print's Continuing Decline (and the Message for Digital) with an example of proposed changes to the Janesville Gazette, as editor Sid Schwartz described them.  (See, from Schwartz, Objective: Preserve local journalism in the face of rising costs.)
While the Gazette's announcement describes steps they'll take to save money, it mentions nothing about what the paper is doing specifically to advance journalism.  (There is mention of awards the paper has won, but those awards are from a panel of other, similarly-struggling newspapers.)
What would an announcement look like from an editor facing similar challenges, but facing them in a more confident way?
That better announcement would look like the one from Lauren Gustus, editor of the Sacramento Bee.  See Here's our plan for sustainable local news at the Sac Bee.
First, she candidly describes her paper's readership statistics:
We could fully fund our newsrooms – from salaries and benefits to notepads and pens – if we had 60,000 people supporting us through digital subscriptions. Roughly 15,000 do so today, so we'd need to earn the support of about 45,000 more.

That's a big number, but it's not as big as it might seem.

Visitors come to sacbee.com more than 30 million times a month for our stories and videos and to search our databases. If even a fraction of those visitors became subscribers, we'd meet our goal. So we are now asking them – and you if you don't already – to support local news with a digital subscription. That's the best way to help ensure that our journalists can continue to tell the stories that matter to you and to our community.

Now, this is an oversimplification. To do what we do, we also need sales support and printing presses and other costs that are not built in here. So the numerical goal of 60,000 digital subscribers is somewhat symbolic. But the underlying goal is very real: to produce quality local journalism so important to you that you're willing to pay for it. That's the sustainable way forward for any news organization – or for any company, really: to create a product you feel is worth what you pay for it.
Second, she immediately follows with some ideas to make the Sacramento Bee more successful:
We've launched a daily news report that's available on smart speakers, or voice-activated devices. You can now ask to hear the news from The Sacramento Bee on Amazon's Echo or Google Home and get daily updates while you're getting ready to head out in the morning.
We're experimenting with new beats, or coverage areas. There are topics we should own – such as city government and accountability, state politics, local education, the Kings – and topics we should test. To that end, we've launched what we're calling sprints (or short bursts of stories) on issues facing local health care workers, and one on dining and drinking, which includes trends, openings and closings, and adds to reviews by our beer and wine columnists.
Next month we'll launch a coordinated reporting effort called Big Valley (its name is inspired by the old TV show). The focus: how rising home prices affect people who proudly call inland California home. Stories will be published in our five California dailies — The Sacramento Bee, The Fresno Bee, The Modesto Bee, The Merced Sun-Star and The Tribune in San Luis Obispo — and we will add a reporter to our team to cover this area.
In print, we added some fun with two new popular puzzles in your Sunday paper: Whatzit and 7 Little Words (which now runs Monday through Saturday). Find them starting Sunday inside the Life & Style section.
We've also combined the Forum and Business sections on Sunday. There's no change to how many local stories we publish in the paper or on Sacbee.com; however, there is an efficiency to be gained on our printing presses. Subscribers can also find more than two dozen additional "print" pages in our e-edition, covering sports, news, business and more, each day – making it easy for you to access all of the nation and world news you need in one spot.
A few remarks:
Candid readership figures and improvement plans
.  Sacramento is California's state capital, and the Sac Bee's readership surely includes prominent political, business, and cultural leaders.   Lauren Gustus speaks to them, and all readers, directly and informatively.  That's the right approach.
Not one print newspaper in the Whitewater area that has approached its readers half so capably as Gustus has approached hers.
Content
. Look at what Gustus does here: she tells you about the new ideas and series that she's planning – the ideas she has for the future.
By contrast, for newspapers in the immediate area it's all triage, amputations, and bemoaning that they're so weak a few advertisers run the place. See Print Retreats to Print.
Digital
. If there's a print newspaper that's not planning now for a circa 2020 environment that's digitial-centric with only a limited print run (in total number and in number of days each week), then it's a paper that doesn't plan to be around.
The key is that digital – and the audience growing up on it – has a different sensibility than what's come before in a print era.  Print content is mostly controlled from the top, at a publisher's or editor's discretion – digital invites multiple channels of immediate reader response.
It does no good simply to put yesterday's Gazette, Daily Union, or Register online, and call it visionary; digital content requires a digital sensibility.
There are publishers and editors who see this clearly; there's not a single print publisher in the Whitewater area who does.