Good morning.


Saturday in Whitewater will be sunny with a high of seventy-nine.  Sunrise is 5:17 AM and sunset 8:37 PM, for 15h 20m 05s of daytime.  The moon is a waxing gibbous with 81% of its visible disk illuminated.
Today is the five hundred eighty-eighth day.
Days since Trump's election, with 11.9.16 as the first day.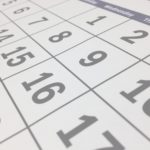 On this day in 1911, the first home-built airplane flies:
On this date Wausau native John Schwister became a pioneer in Wisconsin aviation by flying the state's first home-built airplane. The plane, named the "Minnesota-Badger," was constructed of wooden ribs covered with light cotton material. Powered by an early-model aircraft engine, the "Minnesota-Badger" flew several hundred feet and reached a maximum altitude of 20 feet. [Source: Wisconsin Aviation Hall of Fame]
Recommended for reading in full — 
 Alex Wagner writes
The Republican Party Moves From Family Values to White Nationalism
:
But in the Trump era, it is clear these values no longer define the movement. Family values would never have permitted the separation of babies from their mothers and fathers, the incarceration of toddlers, the placement of grade schoolers in shelters with histories of sexual and physical abuse. Nor would family values have allowed the disregard of families already separated: There is no plan in place to reunite the 2,342 children who have been taken from their parents. The former director of ice, John Sandweg, told my colleague Priscilla Alvarez that it is entirely possible these children and their parents will remain permanently separated. But to hear it in conservative news outlets, such concern—what will happen to these children now?—is a tedium of leftist whining.

Family values, further, would not permit policies likely to ensure these families will be kept apart: In early May, the administration announced its intention to begin screening sponsor families for their citizenship status—this includes extended family seeking to take in immigrant children who have been separated from their mothers and fathers (such screening would include biometric data, like fingerprinting). To place the specter of deportation over an immigrant family is to practically guarantee that its members will remain in the shadows, leaving unaccompanied children to find a home elsewhere—likely in foster care, with strangers. It is to ensure that the family unit, once broken, remains broken.

Trump has instead redefined his party around white nationalism, which deems brown-skinned men, women, and children of degraded humanity—and therefore absent any inherent value and unworthy of protection. You could see that this week as the president compared immigrant men, women, and children to vermin (they want to "infest our country," he tweeted). You could see it when his deputy, Stephen Miller, painted migrants as menaces—not candidates for asylum, but rather incarceration:

Reading from a list of arrests in Philadelphia in May 2017, Mr. Miller recounted the crimes committed by illegal immigrants: murder, child neglect, negligent manslaughter, car theft, prostitution, racketeering, rape. "It is impossible to take moral lectures from people like the mayor of Philadelphia, who dance in jubilant celebration over 'sanctuary cities,' when you had innocent Americans, U.S.-born and foreign, who are victimized on a daily basis because of illegal immigration," Mr. Miller said.

You could see it when Trump's former campaign manager, Corey Lewandowski, responded to the proposition of a 10-year-old migrant child with Down Syndrome being separated from her mother and kept in a cage. "Womp womp," said Lewandowski—half-cheer, half-IDGAF. How could a human not care about a child in such dire straits? Deny the child's humanity. Lewandowski would not apologize.
(I'll put these next words in red, as those on the other side of these issues often favor the garish over-use of bright colors.  Wagner's correct about what the Republican Party has become, but historians are likely to debate for generations when this dark orientation first began.  As a racist nationalism is inimical to a democratic society, it must be fought regardless of the time one assigns for its origin.  That's why comparisons to the Bund – German American Bund, Amerikadeutscher Volksbund – are apt: (1) it's a racist party, and (2) a racist party whose leader admires a foreign dictator.  A good man would not have joined the Bund, or would have quit if his party became the Bund.  In any event, members of that foul party were by their own membership associated with the party's ideology & leadership.  The same is now true, locally, statewide, and nationwide for those who proud membership in Trump's Republican Party.  The principal object of resistance & opposition should be Trump, His Inner Circle, Principal Surrogates, and Media Defenders.  There is, however, a strain of Trumpism Down to the Local Level.  Local officials who are members of Trump's party deserve no deference merely for being local, as though a small-town member of the Amerikadeutscher Volksbund was somehow less racist and less authoritarian than the leaders of the party of which he was a proud local member.
I am not now, and since 2016 have not been, a member of any political party, including the third party of which I was once a national member.  One does not have to be a Democrat, or even ideologically a libertarian as I am, to oppose Trump.  One simply has to be committed to a free society.
There are surely some, including in Whitewater, who hope they'll be able to wait this out, saying nothing, or hoping that by saying only local things they will keep themselves from culpability over nationwide injustices.  Those hopes are futile.  There's no running, no avoiding, now.
Both sides of this national conflict will not prevail; like other great conflicts in our past, one will triumph, and the other meet only ruin.)
George F. Will urges 
Vote against the GOP this November
:
Amid the carnage of Republican misrule in Washington, there is this glimmer of good news: The family-shredding policy along the southern border, the most telegenic recent example of misrule, clarified something. Occurring less than 140 days before elections that can reshape Congress, the policy has given independents and temperate Republicans — these are probably expanding and contracting cohorts, respectively — fresh if redundant evidence for the principle by which they should vote.

The principle: The congressional Republican caucuses must be substantially reduced. So substantially that their remnants, reduced to minorities, will be stripped of the Constitution's Article I powers that they have been too invertebrate to use against the current wielder of Article II powers. They will then have leisure time to wonder why they worked so hard to achieve membership in a legislature whose unexercised muscles have atrophied because of people like them.

….

Ryan and many other Republicans have become the president's poodles, not because James Madison's system has failed but because today's abject careerists have failed to be worthy of it. As explained in Federalist 51: "Ambition must be made to counteract ambition. The interest of the man must be connected with the constitutional rights of the place." Congressional Republicans (congressional Democrats are equally supine toward Democratic presidents) have no higher ambition than to placate this president. By leaving dormant the powers inherent in their institution, they vitiate the Constitution's vital principle: the separation of powers.
 Dan Balz reports A GOP strategist abandons his party and calls for the election of Democrats:
For three decades, Steve Schmidt has played at the highest levels of Republican politics, as a top strategist in presidential campaigns and as an adviser to other GOP candidates. He has also been one of the most vociferous critics of President Trump. On Wednesday, he made that opposition even more emphatic, renouncing his party affiliation and urging Americans to vote for Democrats in the November elections.

"Trump's election did not spell doom for the Republican Party," Schmidt said by telephone Wednesday while traveling. "The reality is that our Founders always predicted that one day there would be a president like Trump, and that's why they designed the system of government the way they designed it. What they never imagined is the utter abdication of a co-equal branch of government, which we're seeing now. .?.?. The definition of conservatism now is the requirement of complete and utter obedience to the leader."

….

He said he came to see the Republican Party as living in fear of the president and, as such, "a threat to the American republic and to liberal democracy." The party, he said, "is irredeemable," at risk of going the way of the Whig Party or, as it now is in California, running third in registration behind Democrats and "decline to state."

Schmidt will not enroll in the Democratic Party. He will change his registration from Republican to independent. But in a two-party system, he sees the Democrats as the lone hope to prevent an ultimate unraveling of democratic norms. "The Democratic Party is called to be the sentinel of American democracy and liberty," he said. "It is beyond bone-chilling to consider what happens if that party fails in that task, in that duty."
Matt Willstein reports MSNBC Host Stephanie Ruhle Shames 'Fox & Friends' Immigration 'Propaganda':
MSNBC's Stephanie Ruhle has had enough of Fox News trying to defend President Donald Trump's policy of ripping immigrant children away from their parents at the border.

Over the course of the past several days, Fox guests like Ann Coulter have called the immigrant kids "child actors" while hosts such as Laura Ingraham said they are being held in what are "essentially summer camps."

But the straw that broke the camel's back came on Friday morning when Fox & Friends host Brian Kilmeade said, "Like it or not, these aren't our kids. Show them compassion, but it's not like he is doing this to the people of Idaho or, uh, or, uh, Texas. These are people from another country." Kilmeade then added, "And now people are saying that they're more important than people in our country who are paying taxes and who have needs as well."
 New 'InSight' into the Red Planet: