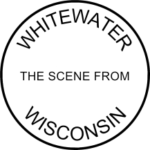 I wrote last week, in a post entitled 'What Putin's team is probably telling him about Trump,' about five degrees of culpability for Putinism's insinuation and degradation of American politics.
One could modify that list only slightly, and thereby describe Trump's present influence in America:
(1) those who have served the Trump as operatives and surrogates to advance his agenda in opposition to America liberty and sovereignty, (2) those sympathetic to Trumpism (including white nationalists, anti-Muslim bigots, and theologically-confused & intellectually-stunted Americans who ludicrously think that Trump's a moral exemplar), (3) those who wilfully refuse to see the damage Trump has done, (4) those who for years have maintained the low standards that have allowed Trump-style lies and misconduct to flourish (including every glad-handing Babbitt in every town in America), and (5) those of us who should have seen more clearly, and dealt with the rest more assertively & decisively, all these years gone by.
Most people, facing a conflict not of their wishes, would yet prefer to fight on only one front. America has not had that luxury in prior conflicts, and those of us in opposition do not have that luxury now. Some might have hoped to fight only nationally, and others to do so only locally. However one might apportion one's time, there is a need to engage on both fronts.
Those supporting Trumpism declared boldly (and falsely) in 2016 that theirs was an existential struggle. I don't believe for a moment that their situation was such; I've no doubt that they've now pushed those in opposition into such a conflict. What they unreasonably feared for themselves they've now unjustly inflicted on others.
So be it. Americans have faced secessionist slaveholders, copperheads, klan, and bund. Each threat we overcame, each danger in its time we consigned to the outer darkness.
We will slog through this time, through its dark politics, by use of law and a better politics, until it is no longer necessary to do so.