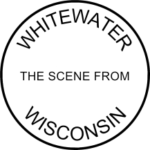 One of the interesting – but hard to answer – questions about local news is the composition of its readership. Of local news publications, this question implicates professional publications like the Daily Union and Gazette (and even a longtime politician's website like the Banner).
One could guess – but only guess – that local readership of these publications is probably similar to that of Fox News. Nationally, newspaper readership skews to older Americans: half of newspaper readers in 2015 were over 65 years old. For Fox News, it's a similar, if even older, demographic: half of Fox News viewers in 2015 were over 68. These are nationwide, rather than local, readership and viewership data.
Although Gazette, Daily Union, and Banner likely skew old, that doesn't mean the same older people are consuming both Fox and these print media.
Still, it's probably not a bad assumption. I'd guess that there's a significant overlap between the readership of these publications and viewership of Fox. In some cases this is because the respective publishers lean the way Fox does; more significantly, the publications in this group (surely the professional ones) are probably financially beholden to a readership that looks to Fox for political guidance. An overt break would doom them with skittish advertisers. (More broadly, a lifetime of glad-handing and ingratiation now likely depends on toeing a none-too-sharp party line.)
Fox relies (at best) on mediocrity or (at worst) mendacity. (For an assessment of the habitual low quality of a program like Fox & Friends, for example, see Trump accuses James Comey of breaking the law — based on a misleading Fox News report,  Kill 'Fox & Friends' before it's too late, and 'Fox & Friends' issues correction on Comey report.)
It must be a difficult atmosphere environment in which to work. The best decision one could make would be to chart one's own course, avoiding having to fret over tension between a normal standard and one no better than Fox delivers.
One measures the strength of a position by whether one would abandon it for another. Sometimes a good decision simply requires that one turn away from others' worse ones. I've felt from the beginning, and feel incrementally more so each day, that an independent course has been the right one.
We might have lived in easier times, when an independent course would count for less; these are not those easier times. Acquiescence seemed a bad choice five or ten years ago; it's far worse than that now.