Good morning.


Thursday in Whitewater will be mostly sunny with a high of eighty-six.  Sunrise is 5:19 AM and sunset 8:37 PM, for 15h 18m 14s of daytime.  The moon is full today.
Today is the five hundred ninety-third day.
Days since Trump's election, with 11.9.16 as the first day.
Whitewater's Community Development Authority is scheduled to meet at 5:30 PM.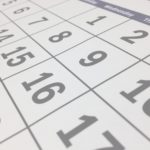 On this day in 1832, Atkinson starts up the Rock River in the Black Hawk War:
On this date General Henry Atkinson and the Second Army began its trip into the Wisconsin wilderness in a major effort against Black Hawk. The "Army of the Frontier" was formed of 400 U.S. Army Regulars and 2,100 volunteer militiamen in order to participate in the Black Hawk War. The troops were headed toward the Lake Koshkonong area where the main camp of the British Band was rumored to be located. [Source: Along the Black Hawk Trail by William F. Stark, p. 93-94]
Recommended for reading in full — 
Jennifer Rubin describes 
Paul Ryan's legacy: Gallons of red ink
:
We know why the debt is increasing — Congress is spending more on big entitlement items while slashing revenue. Those Republicans who insisted the tax cuts would pay for themselves should hang their heads in shame. And as "as members of the baby-boom generation (people born between 1946 and 1964) age and as life expectancy continues to rise, the percentage of the population age 65 or older will grow sharply, boosting the number of beneficiaries of those programs," the CBO says. Rising health-care costs have increased spending on Medicare and other health-care programs. Interest on the ever-growing debt is skyrocketing while revenue is "roughly flat over the next few years relative to GDP," according to the report. Unless Congress is prepared to see massive tax hikes in 2026, the gap between entitlements and revenue will continue to grow.

The debt seems abstract, but another recession would not be; neither would continued meager growth. As the CBO observes:

Large and growing federal debt over the coming decades would hurt the economy and constrain future budget policy. The amount of debt that is projected under the extended baseline would reduce national saving and income in the long term; increase the government's interest costs, putting more pressure on the rest of the budget; limit lawmakers' ability to respond to unforeseen events; and increase the likelihood of a fiscal crisis.

Republicans used to claim entitlement spending was the problem. However, they've shown no political appetite to actually reduce it. By disingenuously claiming that tax cuts would pay for themselves and refusing to come up with the spending cuts they had warned were necessary, they have taken the country into a fiscal cul-de-sac.
Manny Fernandez and Katie Benner report 
The Billion-Dollar Business of Operating Shelters for Migrant Children
:
HARLINGEN, Tex. — The business of housing, transporting and watching over migrant children detained along the southwest border is not a multimillion-dollar business.

It's a billion-dollar one.

The nonprofit Southwest Key Programs has won at least $955 million in federal contracts since 2015 to run shelters and provide other services to immigrant children in federal custody. Its  shelter for migrant boys at a former Walmart Supercenter in South Texas has been the focus of nationwide scrutiny, but Southwest Key is but one player in the lucrative, secretive world of the migrant-shelter business. About a dozen contractors operate more than 30 facilities in Texas alone, with numerous others contracted for about 100 shelters in 16 other states.

If there is a migrant-shelter hub in America, then it is perhaps in the four-county Rio Grande Valley region of South Texas, where about a dozen shelters occupy former stores, schools and medical centers. They are some of the region's biggest employers, though what happens inside is often highly confidential: One group has employees sign nondisclosure agreements, more a fixture of the high-stakes corporate world than of nonprofit child-care centers.
 Donie O'Sullivan reports 
American media keeps falling for Russian trolls
:
Russian trolls posing as an American college student tweeted about divisive social, political and cultural issues using an account that amassed thousands of followers — and appeared in dozens of news stories published by major media outlets — as recently as March.

More than 50,000 people followed @wokeluisa, an account that featured a photograph of a young black woman who called herself Luisa Haynes and claimed to be a political science major from New York. Twitter has identified @wokeluisa as the work of the Internet Research Agency, a Russian troll farm and propaganda operation linked to the Kremlin.

Trolls created the account in March 2017, and racked up an impressive number of followers in just one year. The account, which has been suspended, remained active until at least three months ago, a cache of tweets viewed by CNN shows.

Journalists helped propel the account's remarkable growth, which continued even after Twitter and Facebook vowed to crack down on troll accounts. CNN found more than two dozen instances in which tweets from @wokeluisa appeared in news stories published by the BBC, USA Today, Time, Wired, HuffPo, BET, and others.
Marissa J. Lang reports
50 years later, the new Poor People's Campaign lays out a political strategy beyond its Washington rally
:
Before the sun rose on the final morning of a 40-day protest blitz for poor people's rights, the Rev. William Barber was wide awake.

He was intently watching the television in his Washington hotel room, scanning the crawl of headlines for the latest in the Trump administration's efforts to enforce a "zero tolerance" immigration policy that separated more than 2,500 immigrant children from their parents.

As he watched, Barber shook his head, closed his eyes, gathered his thoughts.

"We need to take the risk of believing that people have not lost their humanity," he said Thursday. "Lots of people — poor people, white people, black people, Latinos — they've been bamboozled into thinking we're all on different teams. We need to love them enough to go there and show them the truth."

This idea is at the core of the new Poor People's Campaign, the resurrection of a movement organized by the Rev. Martin Luther King Jr. before his death in 1968: Meet people where they are and trust that given facts and, yes, love, they will see the intricate web of issues that connect poverty, racism and voter suppression.
Here's 
How To Find The Summer Constellations (360°)
: