Good morning.


Friday in Whitewater will be sunny with a high of ninety-four.  Sunrise is 5:19 AM and sunset 8:37 PM, for 15h 17m 40s of daytime.  The moon is a waning gibbous with 98.3% of its visible disk illuminated.
Today is the five hundred ninety-fourth day.
Days since Trump's election, with 11.9.16 as the first day.
Whitewater's 4th of July festival opens this evening at 5 PM, with music beginning at 7 PM.
Update, 11:30 AM – I've received additional documents concening a 6.26.18 public records request, with some email header information yet pending, and will organize the results over the weekend to ready them for posting here at FW.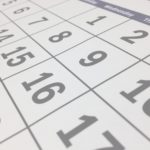 On this day in 1862, the over a year into the Civil War, the Battle of Savage's Station, Virginia takes place: "The Battle of Savage's Station was fought during the Peninsular Campaign in Virginia. The 5th Wisconsin Infantry and Co. G of the 1st U.S. Sharpshooters took part."
Recommended for reading in full — 
Matthew DeFour reports 
Donald Trump calls Foxconn's Wisconsin campus 'the 8th Wonder of the World'
:
MOUNT PLEASANT — President Donald Trump declared a Foxconn Technology Group campus in Racine County "the 8th Wonder of the World" during a ceremony in which he and Gov. Scott Walker praised each other for bringing the Taiwanese manufacturer to America.
(If Trump thinks that Foxconn is the eighth wonder of the world, then perhaps he thinks the first seven are pride, greed, lust, envy, gluttony, wrath, and sloth.)
  Natasha Bertrand reports
Trump Backs Russia on Election Interference Ahead of NATO Summit
:
Just weeks before his back-to-back summits with Nato members in Belgium and Russian President Vladimir Putin in Finland, President Trump is legitimizing Russia's claim that it did not interfere in the 2016 election, contradicting the conclusions of U.S. intelligence agencies.

"Russia continues to say they had nothing to do with Meddling in our Election!" Trump tweeted on Thursday morning, before launching a diatribe against former FBI Director James Comey and his "disgraced" agents. "Where is the DNC Server, and why didn't Shady James Comey and the now disgraced FBI agents take and closely examine it? Why isn't Hillary/Russia being looked at? So many questions, so much corruption!"

The outburst is the latest instance of Trump effectively shunning the conclusions of U.S. intelligence and national-security officials, who in a 2016 report determined that "Putin ordered an influence campaign in 2016 aimed at the U.S. presidential election," while bolstering Moscow's denials. Special Counsel Robert Mueller is currently investigating whether the Trump campaign aided that operation, and whether the president attempted to obstruct the inquiry into Moscow's interference.
Mark Landler reports
In Meeting With Putin, Experts Fear Trump Will Give More Than He Gets:
WASHINGTON — President Trump's appetite for a meeting with President Vladimir V. Putin of Russia, his aides say, was whetted by his talks with Kim Jong-un, the leader of North Korea, two weeks ago. But it is precisely that encounter that is stirring unease among foreign policy experts, including some in his own administration.

They worry that Mr. Trump will make the same kinds of concessions to Mr. Putin when they meet in Helsinki, Finland, on July 16 that he made to Mr. Kim in Singapore, tilting a relationship that has already swung in Russia's favor.

In the past few weeks alone, Mr. Trump has called for Russia to be readmitted to the Group of 7 industrial powers, suggested it has a legitimate claim to Crimea because a lot of Russian speakers live there and continued sowing doubts about whether Moscow meddled in the 2016 presidential election — or if it did, whether the sabotage actually benefited Hillary Clinton.

In Singapore, Mr. Trump emerged from a lunch of sweet and sour crispy pork with Mr. Kim to declare he had solved the nuclear crisis with North Korea, even though the North conceded nothing on its weapons and missile programs. Mr. Trump also canceled joint military exercises with South Korea, a concession long sought by Pyongyang.
The Washington
Post
editorial board writes 
Trump is kowtowing to the Kremlin again. Why?
:
Meeting with John Bolton, the president's national security adviser, Mr. Putin declared that the tensions are "in large part the result of an intense domestic political battle inside the U.S." Then Mr. Putin's aide Yuri Ushakov insisted that Russia "most certainly did not interfere in the 2016 election" in the United States. On Thursday morning, Mr. Trump echoed them both on Twitter: "Russia continues to say they had nothing to do with Meddling in our Election!"

….

Just as Mr. Bolton was flattering Mr. Putin, Russia was engaging in subterfuge on the ground in Syria. The United States, Russia and Jordan last year negotiated cease-fire agreements in southwestern Syria, along the border with Jordan and the Golan Heights. In recent days, the United States has warned Russia and its Syrian allies not to launch an offensive in the area, where the rebel forces hold parts of the city of Daraa and areas along the border. The State Department vowed there would be "serious repercussions" and demanded that Russia restrain its client Syrian forces. Secretary of State Mike Pompeo called the Russian foreign minister, Sergei Lavrov, saying an offensive would be unacceptable. All to no avail; Syria is bombing the area.

This is what happens when Mr. Trump signals, repeatedly, that he is unwilling or unable to stand up to Russian misbehavior. We are on dangerous ground. Either Mr. Trump has lost touch with essential U.S. interests or there is some other explanation for his kowtowing that is yet unknown.
So, 
Can Ambulance Drivers Get Speeding Tickets?
: