Good morning.

Friday in Whitewater will see an occasional thunderstorm with a high of eighty-nine.  Sunrise is 5:29 AM and sunset 8:32 PM, for 15h 03m 13s of daytime.
Today is the six hundred seventh day.
Days since Trump's election, with 11.9.16 as the first day.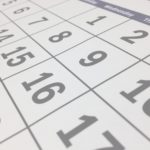 On this day in 1787, Congress enacts the Northwest Ordinance:
It created the Northwest Territory, the first organized territory of the United States, from lands beyond the Appalachian Mountains, between British North America and the Great Lakes to the north and the Ohio River to the south. The upper Mississippi River formed the Territory's western boundary.
Recommended for reading in full — 
  Frances Robles reports 
FEMA Was Sorely Unprepared for Puerto Rico Hurricane, Report Says
:
The Federal Emergency Management Agency's plans for a crisis in Puerto Rico were based on a focused disaster like a tsunami, not a major hurricane devastating the whole island. The agency vastly underestimated how much food and fresh water it would need, and how hard it would be to get additional supplies to the island.

And when the killer storm did come, FEMA's warehouse in Puerto Rico was nearly empty, its contents rushed to aid the United States Virgin Islands, which were hammered by another storm two weeks before. There was not a single tarpaulin or cot left in stock.

Those and other shortcomings are detailed in a FEMA report assessing the agency's response to the 2017 storm season, when three major hurricanes slammed the United States in quick succession, leaving FEMA struggling to deliver food and water quickly to storm victims in Puerto Rico.
(Emphasis added.)
  Rhodes Cook writes Registering by Party: Where the Democrats and Republicans Are Ahead:
This is not the best of times for the Democratic Party. No White House; no Senate; no House of Representatives; and a clear minority of governorships and state legislatures in their possession. Yet the Democrats approach this fall's midterm elections with an advantage in one key aspect of the political process — their strength in states where voters register by party.

Altogether, there are 31 states (plus the District of Columbia) with party registration; in the others, such as Virginia, voters register without reference to party. Among the party registration states are some of the nation's most populous: California, New York, Florida, North Carolina, Pennsylvania, New Jersey, Arizona, and Massachusetts.

The basic facts: In 19 states and the District, there are more registered Democrats than Republicans. In 12 states, there are more registered Republicans than Democrats. In aggregate, 40% of all voters in party registration states are Democrats, 29% are Republicans, and 28% are independents. Nationally, the Democratic advantage in the party registration states approaches 12 million.
(There are in these totals almost as many independents as Republicans.  It's true that Republicans overwhelmingly support Trump, but it's as true that his party represents only a minority of all preferences.  An ethnic nationalist approach is no match for a multiethnic one in support of American liberal democratic values at home & abroad.)
Rick Wilson writes
Republicans Thought Peter Strzok Would Be a Punching Bag. He Just Knocked Them Out
:
The first was a ringing defense of the FBI, with Strzok showing the kind of real passion that makes for great television. The FBI lifer issued a ringing defense of himself and his agency, punching Gowdy hard in the nose.

"I can assure you, Mr. Chairman, at no time, in any of these texts, did those personal beliefs ever enter into the realm of any action I took. Furthermore, this isn't just me sitting here telling you don't have to take my word for it. At every step, at every investigative decision, there are multiple layers of people above me, the assistant director, executive assistant director, deputy director, and director of the FBI, and multiple layers of people below me, section chiefs, supervisors, unit chiefs, case agents and analysts, all of whom were involved in all of these decisions. They would not tolerate any improper behavior in me any more than I would tolerate it in them."

He closed with this fastball:

"That is who we are as the FBI. And the suggestion that I in some dark chamber somewhere in the FBI would somehow cast aside all of these procedures, all of these safeguards and somehow be able to do this is astounding to me. It simply couldn't happen. And the proposition that that is going on, that it might occur anywhere in the FBI, deeply corrodes what the FBI is in American society, the effectiveness of their mission, and it is deeply destructive."

The second was a shot across Donald Trump's bow: "I understand we are living in a political era in which insults and insinuation often drown out honesty and integrity. I have the utmost respect for Congress's oversight role, but I truly believe that today's hearing is just another victory notch in Putin's belt and another milestone in our enemies' campaign to tear America apart."
  Uri Friedman sees 
What's Missing From Kim Jong Un's 'Very Nice Note' to Trump
:
Donald Trump called it "a very nice note." And it is super-nice! In the letter that the president published on Twitter on Thursday, Kim Jong Un refers to Trump as "Your Excellency" and writes glowingly of the "meaningful journey" he and the U.S. president have embarked on since last month's summit in Singapore. He notes the "epochal progress" they're pursuing in improving U.S.-North Korea relations, which he suggests could include a second meeting between the two leaders.

But there's one word conspicuously missing from the message, which Kim's deputy delivered to U.S. Secretary of State Mike Pompeo in Pyongyang last weekend: "denuclearization." The North Korean leader makes no mention of giving up his nuclear-weapons program, his more ambiguous vow in Singapore to "work toward complete denuclearization of the Korean peninsula," or anything else related to his nuclear weapons. The closest he gets is mentioning "faithful implementation of the joint statement" he and Trump signed at the summit, but even there it's in the context of praising Trump's efforts to implement the agreement, not his own.
(Clever: North Korea knows that Trump would prefer praise of his role over genuine foreign policy results.)
  Here's a Needle-Less Alternative To Stitches: