Good morning.


Sunday in Whitewater will be cloudy with a high of 82. Sunrise is 5:21 AM and sunset 8:36 PM for 15h 15m 43s of daytime. The moon is a waxing gibbous with 98.6% of its visible disk illuminated.
Whitewater's Independence Holiday events continue today at the Cravath Lakefront:
Wristband Sessions 12-4PM, 5-9PM 
Food Vendors (No Beer Tent) 12-6 PM
Petting Zoo with Pony and Camel Rides (free) 12-4 PM
Miss Whitewater Pageant 4-6 PM
On this day in 1776,  the Continental Congress adopts a resolution severing ties with the Kingdom of Great Britain although the wording of the formal Declaration of Independence is not adopted until July 4.
---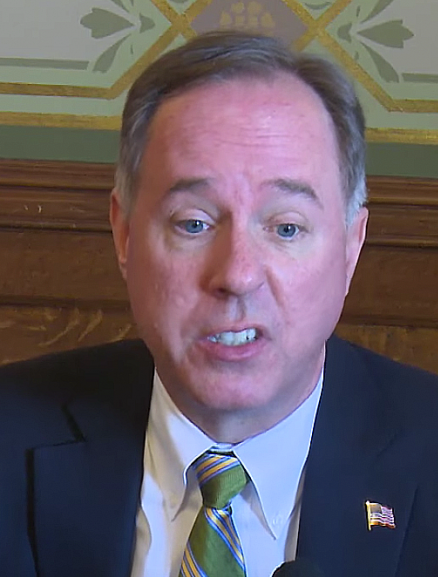 Hope Karnopp writes Speaker Robin Vos says he'll move to end minority scholarship program after Supreme Court ruling:
MADISON – Assembly Speaker Robin Vos indicated Republicans will move to repeal state laws and programs based on race — including a state-run scholarship program for students of color — following a U.S. Supreme Court ruling that struck down the consideration of race in college admissions.

"We are reviewing the decision and will introduce legislation to correct the discriminatory laws on the books and pass repeals in the fall," Vos, a Republican of Rochester, tweeted Thursday.

Vos was referring to the Minority Undergraduate Retention Grant program, which provides scholarships ranging from $250 to $2,500 to Black, Native American, Hispanic or Southeast Asian students to attend technical colleges, private nonprofit colleges and tribal colleges.
Vos is the last man in Wisconsin, or on Earth, really, who should complain about preferential practices: Robin Vos's entire career as speaker of the Wisconsin Assembly rests on gerrymandered districts to give his caucus an advantage politically. See Wisconsin's New State Legislative Maps Compare Unfavorably to Other Court-Adopted Maps on Partisan Equity.
See also Worse than Embarrassing for Robin Vos, Speaker Vos Wets His Fur, and Speaker Vos – wearing personal protective equipment – insists it's 'incredibly safe to go out.' 

---
What's in the Night Sky July 2023: