Good morning.

Friday in Whitewater will be mostly cloudy, with scattered showers, and a high of seventy-three.  Sunrise is 5:35 AM and sunset 8:27 PM, for 14h 51m 57s of daytime.  The moon is a waxing gibbous with 57.9% of its visible disk illuminated.
Today is the six hundred fourteenth day.
Days since Trump's election, with 11.9.16 as the first day.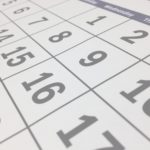 On this day in 1969, American astronauts Neil Armstrong and Buzz Aldrin become the first people to walk on the moon:
Apollo 11 was the spaceflight that landed the first two people on the Moon. Mission commander Neil Armstrong and pilot Buzz Aldrin, both American, landed the lunar module Eagle on July 20, 1969, at 20:17 UTC. Armstrong became the first person to step onto the lunar surface six hours after landing on July 21 at 02:56:15 UTC; Aldrin joined him about 20 minutes later. They spent about two and a quarter hours together outside the spacecraft, and collected 47.5 pounds (21.5 kg) of lunar material to bring back to Earth. Michael Collins piloted the command module Columbia alone in lunar orbit while they were on the Moon's surface. Armstrong and Aldrin spent 21.5 hours on the lunar surface before rejoining Columbia in lunar orbit.
Recommended for reading in full — 
  Steven Pifer asks 
What Helsinki agreements? This is not normal
:
During my 27 years as a Foreign Service officer, I was present at a number of summit meetings between U.S. and Soviet or Russian leaders, during both Republican and Democratic administrations. Some summits went well. Some went poorly. In every case, however, the American public knew very quickly—usually within hours—what agreements their president had reached with his Soviet or Russian counterpart.

Three days now have passed since Presidents Donald Trump and Vladimir Putin met in Helsinki. Russian officials are talking about agreements coming out of that meeting, but Americans have no idea what was agreed. This is not normal.

What we do know about Helsinki largely comes from the joint Trump-Putin press briefing, perhaps the most embarrassing post-summit press conference performance ever by an American president. The presidents described the topics they discussed but offered no detail on any agreements.

The summit did not produce a joint statement, which typically offers the vehicle to record and report on agreements reached. Following a more normal summit, National Security Advisor John Bolton or Secretary of State Mike Pompeo, who took part in the larger meeting following the Trump-Putin one-on-one session, would have briefed the press on the summit results, including any agreements. Alternatively, Bolton or another senior National Security Council official would have briefed the press on background.

None of that has happened.
  Reuters reports 
Bulk of families separated at U.S.-Mexico border remain apart
:
LOS ANGELES (Reuters) – With one week left on a court-ordered deadline to reunite children and parents separated by U.S. immigration officials, government lawyers reported on Thursday that 364 of some 2,500 families with children aged 5 and older have been brought back together.It was unclear from the status report, filed as part of an American Civil Liberties Union lawsuit challenging parent-child separations at the border, exactly how many more reunifications were likely.
  Jeff Cox reports 
Trump says he's 'ready' to put tariffs on all $505 billion of Chinese goods imported to the US
:
President Donald Trump has indicated that he is willing to slap tariffs on every Chinese good imported to the U.S. should the need arise.

"I'm ready to go to 500," the president told CNBC's Joe Kernen in a "Squawk Box" interview aired Friday.

The reference is to the dollar amount of Chinese imports the U.S. accepted in 2017 — $505.5 billion to be exact, compared with the $129.9 billion the U.S. exported to China, according to Census Bureau data.

Thus far in the burgeoning trade war, the U.S. has slapped tariffs on just $34 billion of Chinese products, which China met with retaliatory duties.
The Committee to Investigate Russia writes that the
Russian G.R.U. Targets 2018 Candidates
:
Speaking on a panel at the Aspen Security Forum on Thursday, Tom Burt, Microsoft's vice president for customer security and trust, said that his team had discovered a spear-phishing campaign targeting three candidates running for election in 2018. Analysts traced them to a group Microsoft has nicknamed Strontium, which is closely tracked by every major threat intelligence company and is widely accepted to be run by the GRU, Russia's military intelligence agency.

Burt declined to name the candidates during the event, citing privacy concerns, and didn't say which party they belonged to, but implied they were candidates of note and running for reelection.

"They were all people who, because of their positions, might have been interesting targets from an espionage standpoint, as well as an election disruption standpoint," Burt said.

"Earlier this year, we did discover that a fake Microsoft domain had been established as the landing page for phishing attacks," said … Burt … "And we saw metadata that suggested those phishing attacks were being directed at three candidates who are all standing for election in the midterm elections."

(…)

Microsoft took down the fake domain and worked with the federal government to block the phishing messages. Burt said that none of the targeted campaign staffers were infected.

Burt did not specify whether the hacking attempts originated from Russia.

GRU hackers are believed to be behind a number of global hack-and-leak operations aimed at entities adversarial to Russia, including French President Emmanuel Macron's 2017 campaign and the World Anti-Doping Agency, whose reports led to Russia's ban from the 2018 Olympics over its massive doping program.

In recent weeks, officials from the Department of Homeland Security have insisted that though they're watchful of potential Russian hacking, they've seen no sustained campaign against election systems.

(…)

When asked by BuzzFeed News, Microsoft also declined to address which parties it had seen targeted … A representative from the Democratic National Committee, Xochitl Hinojosa, didn't address whether any Democrats had been targeted, but told BuzzFeed News that "We saw the Russians attack our democracy in 2016 and we know they're a threat in 2018, 2020 and beyond. Unfortunately, the President refuses to acknowledge this serious threat to our country, and House Republicans are refusing to increase funding for election security."
"It's right over us": Tornadoes strike parts of Iowa, injuring several, leaving path of destruction
:
DES MOINES, Iowa — A flurry of tornadoes swept through central Iowa, injuring at least 17 people Thursday, flattening buildings in three cities and forcing an evacuation of a hospital. The tornadoes formed unexpectedly and hit the cities of Marshalltown, Pella and Bondurant as surprised residents ran for cover.

Hardest hit appeared to be Marshalltown, a city of 27,000 people about 50 miles northeast of Des Moines, where brick walls collapsed in the streets, roofs were blown off buildings and the cupola of the historic courthouse tumbled 175 feet to the ground.

One tornado slammed into an agricultural machinery plant in Iowa as some people were working, injuring at least seven people. That tornado hit in the town of Pella, about 40 miles southeast of Des Moines.