Good morning.

Saturday in Whitewater will be sunny, with a high of ninety.  Sunrise is 5:50 AM and sunset 8:11 PM, for 14h 20m 57s of daytime.  The moon is a waning gibbous with 52.7% of its visible disk illuminated.
Today is the six hundred twenty-ninth day.
Days since Trump's election, with 11.9.16 as the first day.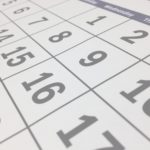 On this day in 1862, the 8th Wisconsin Light Artillery participates in a reconnaissance at Bay Springs, Mississippi.
Recommended for reading in full — 
Eli Rosenberg reports on 
'The most bizarre thing I've ever been a part of': Trump panel found no voter fraud, ex-member says
:
[Commission member Maine Secretary of State Matthew] Dunlap said that the commission's documents that were turned over to him underscore the hollowness of those claims: "they do not contain evidence of widespread voter fraud," he said in his report, adding that some of the documentation seemed to indicate that the commission was predicting it would find evidence of fraud, evincing "a troubling bias."

[Kris Kobach couldn't prove widespread voter fraud. Can he prove to voters that he can 'Make Kansas Great Again'?]

In particular, Dunlap pointed to an outline for a report the commission was working on that circulated in November 2017. The outline included sections for "Improper voter registration practices," and "Instances of fraudulent or improper voting," though the sections themselves were blank as they awaited evidence, speaking to what Dunlap said indicated a push for preordained conclusions.

"After reading this," Dunlap said of the more than 8,000 pages of documents in an interview with The Washington Post, "I see that it wasn't just a matter of investigating President Trump's claims that three to five million people voted illegally, but the goal of the commission seems to have been to validate those claims."

After a career of more than 20 years that has included stints as a state representative and the chairmanship of a committee on fisheries and wildlife, Dunlap said that his time on the panel was "the most bizarre thing I've ever been a part of."
Rosalind S. Helderman reports 
Trump associate socialized with alleged Russian agent Maria Butina in final weeks of 2016 campaign
:
Maria Butina, the Russian gun-rights activist who was charged last month with working as an unregistered agent of the Kremlin, socialized in the weeks before the 2016 election with a former Trump campaign aide who anticipated joining the presidential transition team, emails show, putting her in closer contact with President Trump's orbit than was previously known.

Butina sought out interactions with J.D. Gordon, who served for six months as the Trump campaign's director of national security before leaving in August 2016 and being offered a role in the nascent Trump transition effort, according to documents and testimony provided to the Senate Intelligence Committee and described to The Washington Post.

The two exchanged several emails in September and October 2016, culminating in an invitation from Gordon to attend a concert by the rock band Styx in Washington. Gordon also invited Butina to attend his birthday party in late October of that year.
(Emphasis added.  I'm not much for celebrating my own birthday, but even less for inviting Russian operatives.  This fifty-year-old man took a twenty-nine-year-old woman to a Styx concert? YMBFKM.)
David Corn asks
Did Alleged Russian Spy Maria Butina Cause a Leadership Shake-up at the NRA?
("Weeks after the feds raided Butina's apartment, the gun group's president made a hasty exit"):
On May 7, the National Rifle Association released a curious press release declaring that Oliver North, the key player in the Iran-contra scandal and an NRA board member, was "poised to become" the group's president. Earlier that day, Peter Brownell, then finishing his first term as NRA president, had announced that he would not seek a second annual term in order to devote more time to his family business, a firearms retail company.

This changing of the guard—and how it happened—was odd. For fifteen years, the NRA leadership had followed a specific pattern: an officer was elected by the board to serve two consecutive annual terms as second vice president, then two as first vice president, and, finally, two as president. But the Brownell-to-North transition broke this orderly process. North at the time was serving in neither vice president position. And his ascension was a surprise—even to North. The day of the move, North told NRATV, "I didn't expect this to be happening…This was very sudden." (North also remarked, "A coup is being worked against the president of the United States and every conservative organization on the planet.")

…

What wasn't publicly known at the time was that on April 25—two weeks before this seemingly hasty NRA leadership makeover—FBI agents in tactical gear raided the apartment of Maria Butina, a 29-year-old Russian who three months later would be charged by federal prosecutors for allegedly serving as a secret agent for the Russian government in the United States. For years, Butina and her mentor, Alexander Torshin, a Russian official tied to Vladimir Putin, had hooked up with the NRA and other conservative groups, allegedly as part of what the Justice Department called a covert influence operation. Butina, who ran a gun rights group in Russia, and Torshin, who has been accused of money laundering (a charge he denies), had attended NRA events and other right-wing get-togethers, and during the 2016 campaign used their NRA contacts to try to arrange a meeting between Putin and Donald Trump. (It didn't happen.) During this operation, according to prosecutors, Butina relied upon the assistance of conservative consultant Paul Erickson, her romantic partner and an active NRA member.
Jacob Bogage reports Sports broadcaster Dale Hansen, 'a fat, white guy in a deep red state,' is an unlikely liberal hero:
At some point, scrolling through Facebook or Twitter, you've likely met Dale Hansen, the 70-year-old Texas sportscaster who goes "Unplugged" at moments of national distress, sitting the nation on his grandfatherly knee and trying to make sense of calamity after calamity.

"It was another shooting in America," he said almost casually after the 2016 ambush that killed five police officers in downtown Dallas. "This is what I have become."

"I'm not taking a side tonight, although I know you think I am," he said discussing the "March for Our Lives" rally this spring after a massacre at a South Florida high school. "I'm just hoping the kids from Parkland don't lose the passion they have now."

Hansen, who's part of WFAA's nightly news in Dallas-Fort Worth, has explained Michael Sam's place in the social fabric of the NFL. He has chastised high school basketball fans who held "White Power" signs. He finger-wagged President Trump and NFL franchise owners who want to halt football players' demonstrations during the national anthem.
(Liberal hero only? How unfortunate to omit #NeverTrump libertarians and conservatives, we who also will never accept a bigoted authoritarian.)
  Here's
Why cartoon characters wear gloves
: