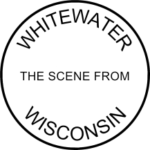 (
This Tuesday, April 10th at 12:30 PM, there will be a showing of The Shape of Water @ Seniors in the Park, in the Starin community building.
Guillermo del Toro directs the two-hour, three-minute film, "an otherworldly fable set against the backdrop of Cold War era America circa 1962. In the hidden high-security government laboratory where she works, lonely Elisa (Sally Hawkins) is trapped in a life of isolation. Elisa's life is changed forever when she and co-worker Zelda (Octavia Spencer) discover a secret classified experiment."
The Shape of Water recently won four Academy Awards, including Best Motion Picture of the Year, Best Achievement in Directing (Guillermo del Toro), Best Achievement in Music Written for Motion Pictures (Original Score), and Best Achievement in Production Design.
The cast features Sally Hawkins, Octavia Spencer, and Michael Shannon. The film carries an R rating from the MPAA.
One can find more information about The Shape of Water at the Internet Movie Database.
Enjoy.