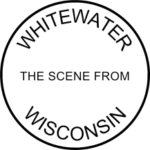 This Tuesday, August 22nd at 12:30 PM, there will be a showing of The Zookeeper's Wife @ Seniors in the Park, in the Starin community building.
The Zookeeper's Wife (2017), based on a true story, is set in 1939, when during the Nazi conquest of Poland the couple who run the Warsaw Zoo turn the ground's hiding places into a refuge for Jews and the persecuted seeking to escape the slaughter, while also trying to save the animals living there. The real-life couple saved over 300 people during the war.
Niki Caro directs the two hour, seven-minute film, starring Jessica Chastain.  The film carries a PG-13 rating from the MPAA.
One can find more information about The Zookeeper's Wife at the Internet Movie Database.
Enjoy.