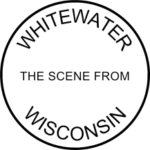 This Tuesday, August 29th at 12:30 PM, there will be a showing of The Founder @ Seniors in the Park, in the Starin community building.
The Founder (2016), is the story of Ray Kroc, "a salesman who turned two brothers' innovative fast food eatery, McDonald's, into the biggest restaurant business in the world with a combination of ambition, persistence and ruthlessness."
John Lee Hancock directs the one hour, fifty-five-minute film, starring Michael Keaton, Nick Offerman, and John Carroll Lynch.  The film carries a PG-13 rating from the MPAA.
One can find more information about The Founder at the Internet Movie Database.
Enjoy.