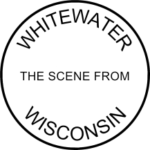 This Tuesday, August 8th at 12:30 PM, there will be a showing of Live by Night @ Seniors in the Park, in the Starin community building.
Live by Night (2017) is a crime drama about a group of "Boston-bred gangsters who set up shop in balmy Florida during the Prohibition era, facing off against the competition and the Ku Klux Klan."
Ben Affleck directs the two hour, nine-minute film, starring Affleck, Elle Fanning, Remo Girone, and Brendan Gleeson. Live by Night received a Broadcast Film Critics Association nomination for Best Production Design. The film carries an R rating from the MPAA.
One can find more information about Live by Night at the Internet Movie Database.
Enjoy.