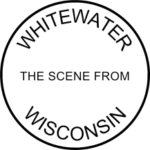 This Tuesday, December 12th at 12:30 PM, there will be a showing of Almost Christmas @ Seniors in the Park, in the Starin community building.
David E. Talbert directs the one hour, fifty-one minute film. During a family's "first Christmas gathering since their mother passed away, Dad begs the family to suspend their differences and have a peaceful Christmas at home. Comedy, drama, laughs, and tears follow. A clever, fun, and inspirational Christmas tale, starring Danny Glover, Gladys Knight and Mo'Nique."
The movie carries a PG-13 rating from the MPAA.
One can find more information about Almost Christmas at the Internet Movie Database.
Enjoy.