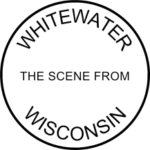 This Tuesday, December 26th at 12:30 PM, there will be a showing of Guardians of the Galaxy, Vol. 2 @ Seniors in the Park, in the Starin community building.
James Gunn directs the two hour, sixteen minute film. The Guardians must fight to keep their newfound family together as they unravel the mystery of Peter Quill's true parentage: "It's the day after Christmas: time to relax, roam the galaxy, and conquer the Universe. Star Lord Peter Quill and his family of misfits are back to, well, conquer the Universe. This tongue-in-cheek sci-fi romp returns Chris Pratt, Vin Diesel ("I am Groot"), Bradley Cooper, Sylvester Stallone, and Kurt Russell. Bring your grandkids; we'll have popcorn and treats."
The adventure science fiction film carries a PG-13 rating from the MPAA.
One can find more information about Guardians of the Galaxy, Vol. 2 at the Internet Movie Database.
Enjoy.