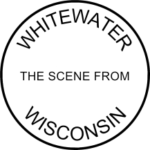 This Tuesday, January 10th at 12:30 PM, there will be a showing of Hell or High Water @ Seniors in the Park, in the Starin community building.
Hell or High Water is a 2016 crime drama about a divorced father and his ex-con older brother who devise a criminal scheme to save their family's ranch in West Texas.
The film is directed by David Mackenzie, written by Taylor Sheridan (screenwriter of Sicario) and stars Dale Dickey, Ben Foster, Chris Pine, and Jeff Bridges. Hell or or High Water is a Golden Globes nominee for best film (drama), as is Jeff Bridges as a best-supporting actor nominee (any motion picture).   The movie has a run time of one hour, forty-two minutes and carries a rating of R from the MPAA.
One can find more information about Hell or High Water at the Internet Movie Database.
Enjoy.