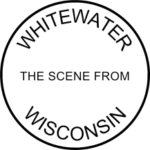 This Tuesday, January 23rd at 12:30 PM, there will be a showing of Fort McCoy @ Seniors in the Park, in the Starin community building.
Kate Connor and Michael Worth co-direct the one hour, forty-minute film. Fort McCoy is a drama based on the true story of the Stirn family, who lived next to Fort McCoy (Monroe County) when it was used as a detention center for Japanese, German, and Italian POWs during World War 2.  Shot on location in La Crosse, the film stars Eric Stoltz, Kate Connor, and Lyndsy Fonseca.
The drama carries a rating of R (violence) from the MPAA.
One can find more information about Fort McCoy at the Internet Movie Database.
Enjoy.