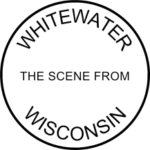 This Tuesday, January 9th at 12:30 PM, there will be a showing of Dunkirk @ Seniors in the Park, in the Starin community building.
Christopher Nolan directs the one hour, forty-six minute film. Dunkirk recounts 'the dramatic and true evacuation of Allied soldiers from Belgium, England and France, who were cutoff and surrounded by the German Army, from the beaches and harbor of Dunkirk, France, May 26-June 4, 1940. Told through the eyes of a trapped soldier, two RAF pilots and a group of civilians. A critically acclaimed film starring Mark Rylance, Tom Hardy, and Kenneth Branagh.'
The historical drama carries a PG-13 rating from the MPAA.
One can find more information about Dunkirk at the Internet Movie Database.
Enjoy.