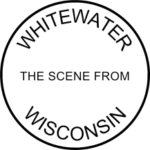 This Tuesday, July 25th at 12:30 PM, there will be a showing of 20th Century Women @ Seniors in the Park, in the Starin community building.
20th Century Women (2016) is a comedy-drama set in 1979 about a teenage boy, his mother, and two other women who help raise him in Southern California.
Mike Mills directs the one hour, fifty-nine minute film, starring Annette Bening, Elle Fanning, Greta Gerwig, and Lucas Jade Zumann. 20th Century Women received an Academy Award nomination for Best Original Screenplay (Mike Mills). The film carries an R rating from the MPAA.
One can find more information about 20th Century Women at the Internet Movie Database.
Enjoy.