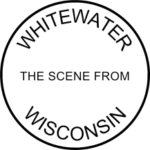 This Tuesday, June 13th at 12:30 PM, there will be a showing of Collateral Beauty @ Seniors in the Park, in the Starin community building.
Collateral Beauty (2016) is a drama about Howard, who, "retreating from life after a tragedy…questions the universe by writing to Love, Time and Death. Receiving unexpected answers, he begins to see how these things interlock and how even loss can reveal moments of meaning and beauty."
Will Smith stars in the one hour, thirty-seven minute film, also starring Kate Winslet, Edward Norton, Michael Peña, and Helen Mirren. The film carries a PG-13 rating from the MPAA.
One can find more information about Collateral Beauty at the Internet Movie Database.
Enjoy.