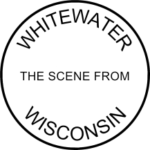 This Tuesday, March 27th at 12:30 PM, there will be a showing of The Darkest Hour @ Seniors in the Park, in the Starin community building.
Joe Wright directs the two-hour, five-minute film. The Darkest Hour recounts the early days of World War II, as the fate of Western Europe hangs on the newly-appointed British Prime Minister Winston Churchill, who must decide whether to negotiate with Adolf Hitler, or fight on against incredible odds.
Gary Oldman won Best Leading Actor at the 2018 Academy Awards for his portrayal of Churchill. The cast also includes Kristin Scott Thomas, Ben Mendelsohn, and Lily James. The movie carries a rating of PG-13 from the MPAA.
One can find more information about The Darkest Hour at the Internet Movie Database.
Enjoy.