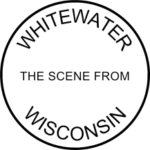 This Tuesday, May 30th at 12:30 PM, there will be a showing of Fences @ Seniors in the Park, in the Starin community building.
Fences (2016) is the story of an African-American man, Troy Maxson, raising his family in 1950s Pittsburgh. Denzel Washington directs and stars in the two hour, nineteen minute film, also starring Viola Davis and Stephen Henderson. The late August Wilson wrote both the screenplay and the Pulitzer-prize winning play on which the film is based. Viola Davis received a 2017 Academy Award for Best Performance by an Actress in a Supporting Role for her portrayal of Rose Maxson. The film carries a PG-13 rating from the MPAA.
One can find more information about Fences at the Internet Movie Database.
Enjoy.