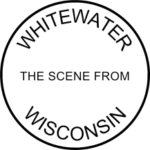 This Tuesday, November 14th at 12:30 PM, there will be a showing of Baby Driver @ Seniors in the Park, in the Starin community building.
After being coerced into working for a crime boss, a young getaway driver finds himself taking part in a heist doomed to fail. Baby Driver is "part heist/car chase/romance/music video."
Edgar Wright directs the one hour, fifty-two minute film, starring Ansel Elgort, Jon Bernthal, and Jon Hamm. The film carries an R rating from the MPAA.
One can find more information about Baby Driver at the Internet Movie Database.
Enjoy.