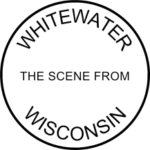 This Tuesday, November 28th at 12:30 PM, there will be a showing of Wind River @ Seniors in the Park, in the Starin community building.
Taylor Sheridan directs the one hour, forty-seven minute film, in which a "veteran tracker with the Fish and Wildlife Service helps to investigate the murder of a young Native American woman, and uses the case as a means of seeking redemption for an earlier act of irresponsibility which ended in tragedy."
The crime drama & mystery stars Kelsey Asbille, Jeremy Renner, and Julia Jones, and carries an R rating from the MPAA.
One can find more information about Wind River at the Internet Movie Database.
Enjoy.