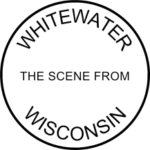 This Tuesday, October 10th at 12:30 PM, there will be a showing of Wonder Woman @ Seniors in the Park, in the Starin community building.
Wonder Woman (2017) tells of the famed comic book heroine: "Diana is the principled warrior-daughter of the female ruler of Paradise Island, sheltered from men and the outside world's evils. Then, an American pilot crashes on the island, telling her of The War to End All Wars. Wonder Woman enters the fray: World War I! This was the summer's most popular film, garnering great reviews, as well."
Patty Jenkins directs the two hour, twenty-one minute film, starring Gal Gadot, Chris Pine, Connie Nielsen, Robin Wright, Danny Huston, and David Thewlis. The film carries a PG-13 rating from the MPAA.
One can find more information about Wonder Woman at the Internet Movie Database.
Enjoy.