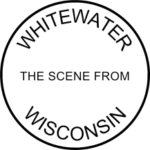 This Tuesday, October 24th at 12:30 PM, there will be a showing of Ghostbusters (2016) @ Seniors in the Park, in the Starin community building.
Following a ghost invasion of Manhattan, "paranormal enthusiasts Erin Gilbert and Abby Yates, nuclear engineer Jillian Holtzmann, and subway worker Patty Tolan band together to stop the otherworldly threat."
Paul Feig directs the one hour, fifty-six minute film, starring Melissa McCarthy, Kristen Wiig, Kate McKinnon, and Leslie Jones. The film carries a PG-13 rating from the MPAA.
One can find more information about Ghostbusters at the Internet Movie Database.
Enjoy.