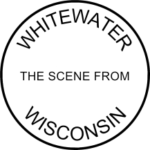 This Tuesday, September 11th at 12:30 PM, there will be a showing of The 60 Yard Line @ Seniors in the Park, in the Starin community building:
The 60 Yard Line (Comedy)
Tuesday, September 11, 12:30 pm
Rated R (language/adult themes); 1 hour, 30 min. (2017)

Filmed in Green Bay! Based on a true story: during the 2009 Packers football season, Ben "Zagger" Zagowski and Nick "Polano" Polano, best buds and co-workers, buy a house in the parking lot of Lambeau Field. They are forced to pick between a football lifestyle…and a girl. Lives change. She wants a wedding…he calls an audible. Oh, and there's a cow. Guest appearances by Chuck Liddell, Ahman Green, John Kuhn, and Mark Tauscher.
One can find more information about The 60 Yard Line at the Internet Movie Database.
Enjoy.