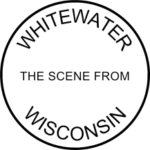 This Tuesday, September 12th at 12:30 PM, there will be a showing of Going in Style @ Seniors in the Park, in the Starin community building.
Going in Style (2017) is a comedic crime caper in which, "desperate to pay the bills and come through for their loved ones, three lifelong pals risk it all by embarking on a daring bid to knock off the very bank that absconded with their money."
Zach Braff directs the one hour, thirty-six minute film, starring Morgan Freeman, Michael Caine, Alan Arkin, Ann-Margret, and Matt Damon. The film carries a PG-13 rating from the MPAA.
One can find more information about Going in Style at the Internet Movie Database.
Enjoy.