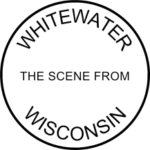 This Wednesday, August 16th at 12:30 PM, there will be a showing of The Salesman @ Seniors in the Park, in the Starin community building. The film is the last movie in a summer series of foreign films.
The Salesman (2016) is dramatic thriller recounting how, "[w]hile both participating in a production of "Death of a Salesman," a teacher's wife is assaulted in her new home, which leaves him determined to find the perpetrator over his wife's traumatized objections."
Asghar Farhadi directs the two hour, four-minute film, starring Taraneh Alidoosti, Shahab Hosseini, and Babak Karimi. The Salesman won the Academy Award for Best Foreign Language Film of the Year. The film carries a PG-13 rating from the MPAA.
One can find more information about The Salesman at the Internet Movie Database.
Enjoy.