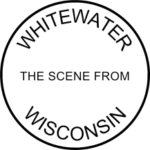 This Wednesday, July 19th at 12:30 PM, there will be a showing of Martin Scorsese's Silence @ Seniors in the Park, in the Starin community building.
Silence (2017) is a historical drama about two 17th-century Portuguese Jesuits who travel to Japan in an attempt to find their mentor, who is reported to have abandoned the faith.
Martin Scorsese directs the two hour, forty-one minute  film, starring Andrew Garfield, Adam Driver, Liam Neeson. Silence received an Academy Award nomination for Best Achievement in Cinematography. The film carries an R rating from the MPAA.
One can find more information about Silence at the Internet Movie Database.
Enjoy.